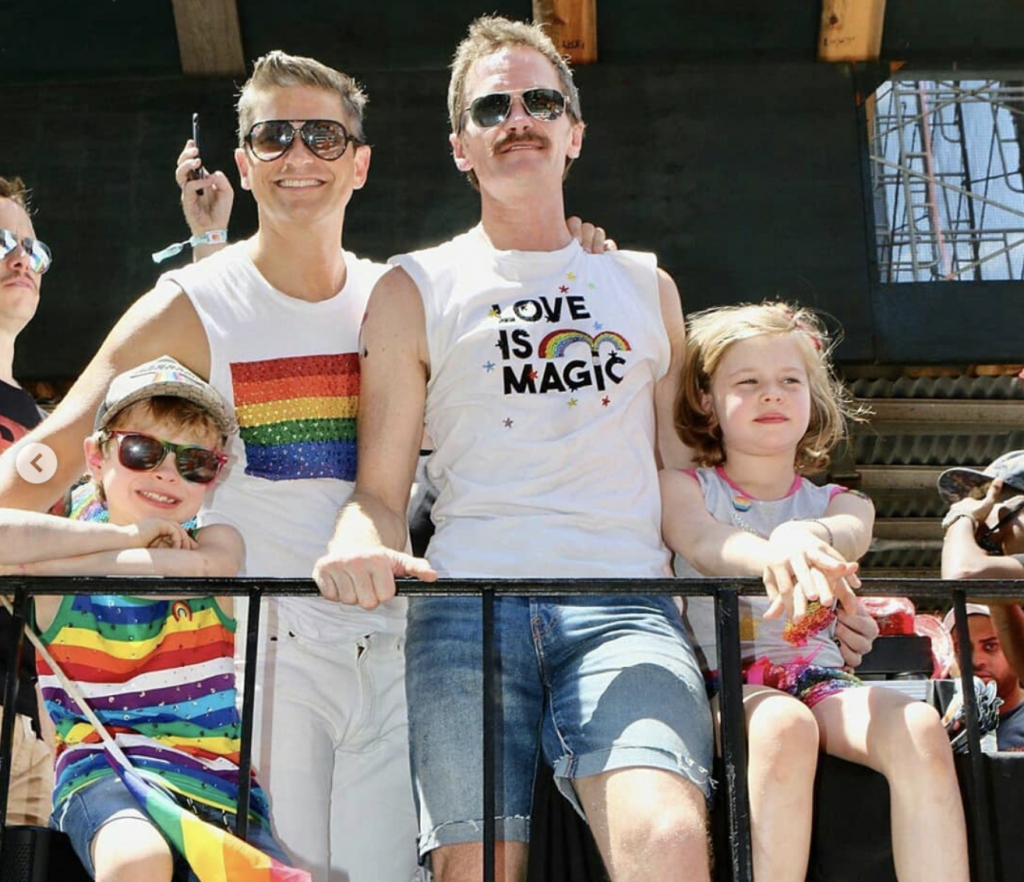 Neil Patrick Harris and his husband David were absolute #PrideGoals this year when they took their two children with them to the festivities in New York this weekend. Celebrating not only World Pride but 50 years since the riots at Stonewall, and what a great way to teach your children about love and acceptance.
Photos show Harris – who's handlebar 'tashe is in full swing – and Brutka outside the Stonewall Inn with their two kids, who also adorned rainbow-style looks, along with hundreds of thousands of others.
While there are people who'd never dream of letting their children even learn about LGBTQ people, (see: Birmingham), there are others proving that our parades and our pride are nothing to do with sex.
Harris, who was named the International Ambassador for Tel Aviv Pride two weeks ago, has always been inclusive with his family, often wearing co-ordinating Halloween ensembles too.