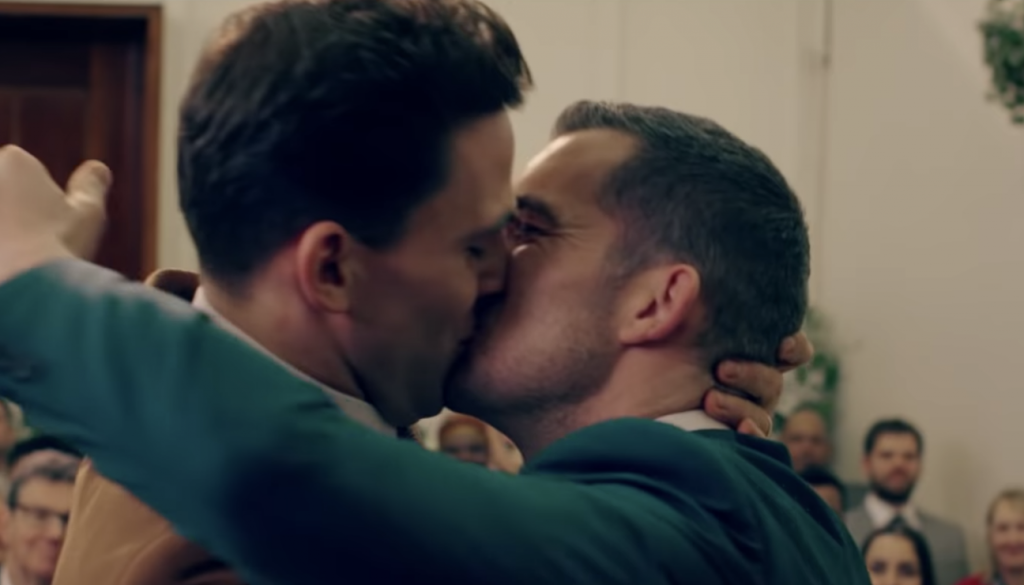 If you were a British 90s kid/teen, you'll probably remember staying up later than your parents to watch Queer as Folk, in a desperate hormonal bid to see some male flesh; which it often delivered.
Hopefully, Russell T. Davis new series will be just as kind. Although, Years and Years (not to be confused with the group fronted by gay singer Ollie) is more of a time-travelling comedy that will capture "everything we fear, and everything we hope for, happening around this tight-knit family. Society gets hotter, faster, madder, with the turmoil of politics, technology and distant wars affecting the Lyons in their day-to-day lives."
Although his new venture is not a 'gay' series, the creator behind the hit cult show has written, the trailer does see Looking's Russell Tovey lipsin' his man on their wedding day.
"Britain withdraws from Europe, America becomes a lone wolf, China asserts itself, and a new world begins to form," but perhaps the biggest danger to society is Trumpian celebrity-turned-MP Vivienne Rook, played by Emma Thompson, who "begins her rise to power – that new breed of politician, an entertainer, a rebel, a trickster and a terror, leading us into an unknown future."
Despite wanting to have written the show for the last 20 years, Davis is careful to assure people it's not solely politically driven.
"It's got a lot to say about the world, but it's also a family saga, I need to keep saying that. It's not a great big political diatribe.
"You will love these brothers and sisters, and their grandmother, Anne Reid's the grandmother to them all. You'll hope for them, you'll care for them, you'll cry for them, you'll laugh. I hope it works."
So it's kind of like a more diverse Royle Family. No set air-date yet, but it's expected Years and Years will land on the BBC sometime in June.