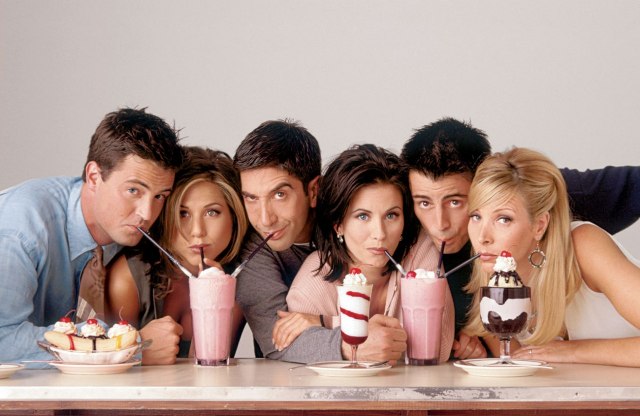 If, like us, you're a long-term lover and complete stan of Friends, then this news should (Central) perk up your weekend! There's a boozy, bottomless, three-course, Friends-themed brunch (try saying that quickly after the third round of cocktails), coming to London! Could we BE any more excited? Definitely not
And this isn't just a measely brunch with Friends playing on a big screen – oh no, there are games galore. Guests will have to chance to dress up, lip-sync, and recreate the iconic opening sequence next to a water fountain on stage!
Dressing up as your favourite character is strongly encouraged, and prizes for the best outfits range from more booze (*hic*) and 90s retro tees. Cut to us, three sheets to the wind, and falling into the fountain while dressed up as Janice.
The first hour of bottomless cocktails will be served up in Central Perk coffee mugs, (which are so big they might as well have nipples on them!) while the DJs drop 90s bangers, with a special Friends twist. Food and drink is promised to flow seamlessly between games – although meat trifle won't be on the menu.
As you can imagine, tickets are selling fast! So grab yours here. The brunch is on Saturday 15th September, 12pm – 5pm, in a secret location.