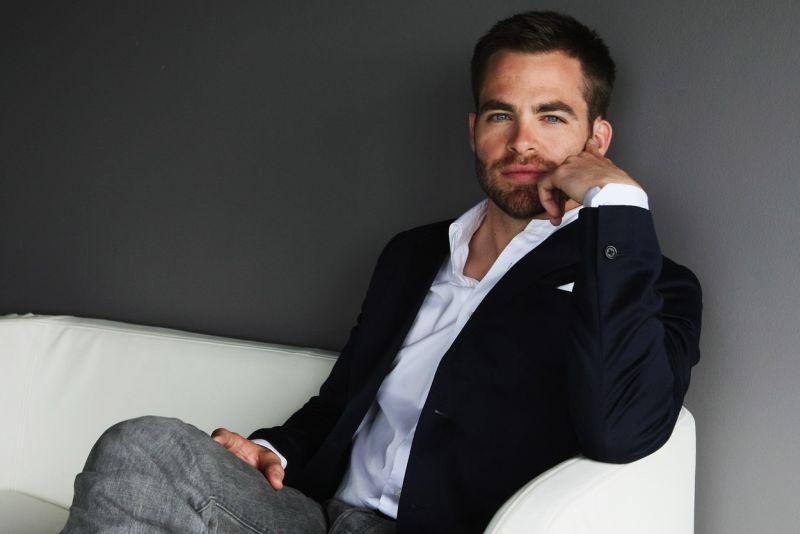 Chris Pine's latest film Outlaw King was the opening-night selection for Toronto Film Festival, as what a big opening night it was. And not because of the picture's huge budget, or recognizable cast – few of which fit right at home in the period piece, having starred in Game Of Thrones.
The historial plot centers around Robert the Bruce (Pine), a 14th Century Scottish Lord fighting for the countries independence; so you can expect gore galore in bloody battlefield scenes, and can definitely expect Chris Pine to wield his sword. In a sex scene, Robert disrobes, gives the fans what they really want from a period drama: full frontal male nudity. In a split-second shot that "makes Justin Theroux look like Buffalo Bill". A reporter from the festival claims that the crowd "gasped," at Pine's bagpipes.
But Pine was just warming himself up. While regrouping for a new war strategy, Pine goes for a baptismal nude swim, which again sees him showing his scepter to a cinema of loyal-subjects.
The reporter goes on to state, that "the moment ends before anyone watching can finish saying 'whoa'". While Pine's fleshiest role will be amidst a sea of gratuitous male nudity, we can't help but think, his will stand out.
Well, where can I bloody see this film?! It's coming to Netflix, and naturally we'll have the GIFs for you as soon as they're available.