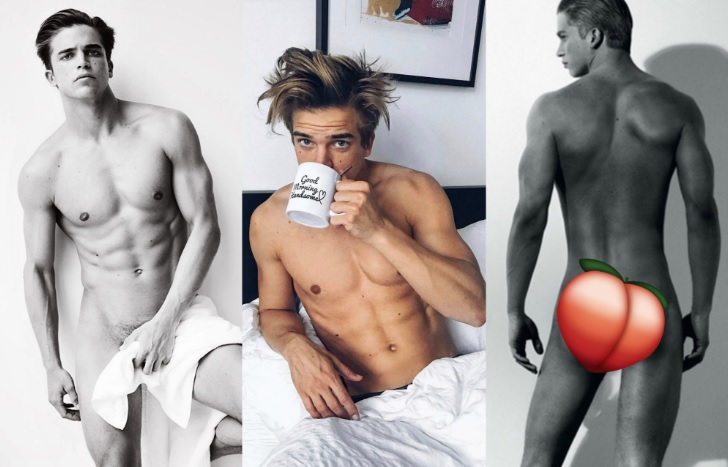 Like Kim Kardashian, Paris Hilton put River Viiperi on the map. The model and socialite dated way back in 2013, and it's been an uphill journey for Viiperi since.
After getting his name out there in a homoerotic shoot for Coitus magazine, River went on to walk the runways for Calvin Klein and featured on covers of GQ Style and Winq. And then like most models, had his peen pics leaked online.
When asked what his favourite body feature is, the Finnish model stated: "We're born the way we're born and we all have to learn to live with that. All of it. So I'm learning to be proud of ME as a whole."
And that's great, but can we love you as a hole instead?
Turning 26 today, we've celebrated by rounding up some of his sexiest moments. And as an underwear model, you can only imagine how difficult that's been for us.