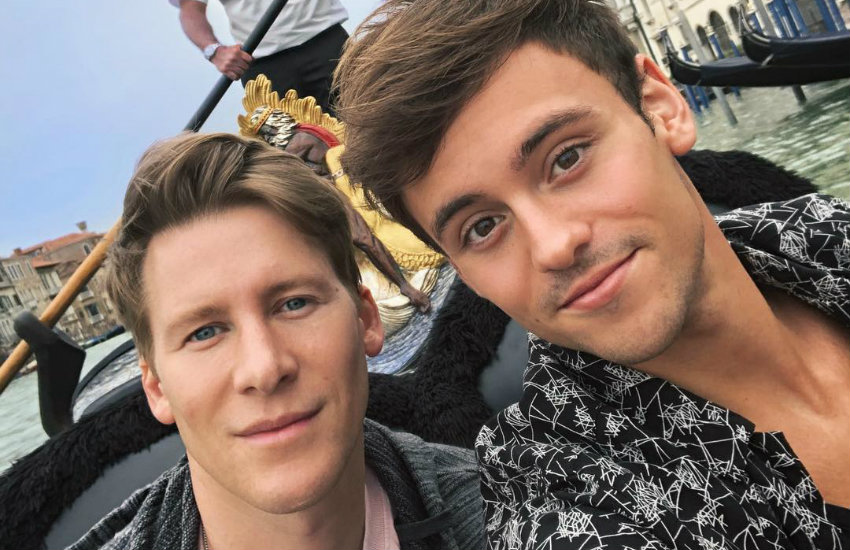 Don't you just love it when you see a gay couple holding hands in public? It's cute, right? But there's always that couple who has to take their affection a little too far. In this case, it's Dustin Lance Black showing his cringe-soaked lust for hubby Tom Daley.
Olympic diver, Daley, uploaded a video to his YouTube channel (a hot mess of day diaries, workouts, viral challenges and whatever else seems like a good idea in that minute), of him and Black attending a theme park.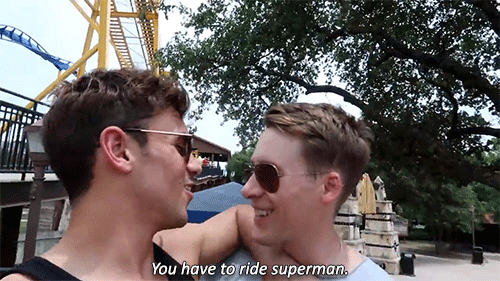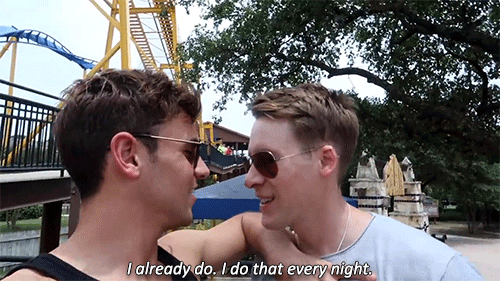 "You have to ride Superman," Daley instructs.
"I already do. I do that every night," replies Dustin.
Really? How does one write an Academy Award-winning film, but can't script flirtatious banter? Or is his infatuation that intense, it overspills thicker than a fondue fountain? Perhaps he'd gargled with Camembert just before.
We wonder whether Tom was referring to the theme park rides or their nightly activities when he dubbed the video "The Ride of our Lives! We've got a SCREAMER!"
(Although we're not sure how much sex they'll be having now they've got a newborn to care for… good luck, boys!)