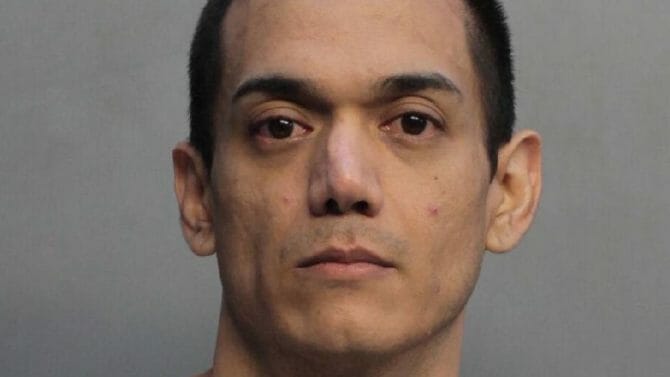 A Miami resident has been accused of luring straight men to into blowjobs under the false pretense that he was a horny housewife, over the course of several years. Now we know what you're thinking, if this man can convincingly pass as a cis woman, why isn't he working for Mac or stealing the Drag Race crown? Well, that's where the blindfold comes in.
Bryan Deneumostier, 33, allegedly conned hundreds of men, all while secretly filming them and then uploading the videos to the web, according to federal agents who arrested him last week. He managed a site called "StraightBoyz" that featured 'real straight men' being conned.
[Gay Landlord sentenced for Bumming in Tenant's Bed, Wiping Jizz on his Clothes]
Using Craigslist to entrap his victims, Deneumostier posted as a "real heterosexual female". Well, there's nothing like the word 'real' to confirm that the person you're speaking to online is who they say they are. Seriously, isn't that like a red alert that you're speaking to biggest – not mention, laziest – catfish of them all?
The Miami Herald reports:
Investigators believe Deneumostier ran the site for at least four years. It featured at least 600 videos. Although the website is no longer in operation, many of the videos are still viewable on other adult websites. Agents are still trying to figure out how many of the people depicted on the site may be victims, never knowing their rendezvous were being recorded and uploaded to the web.
Police added,  "when the men ask for assurances that there are no cameras, he assured them that 'she's' married to someone in the army and she would never photograph or video them."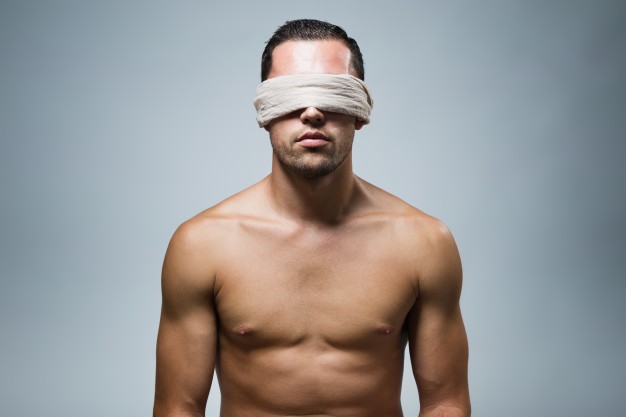 Although the site has been removed, a number of videos remain on other porn sites. After investigating, C&C can reveal that Deneumostier wasn't in fact in drag, as one would assume. The videos simply show blindfolded men sitting on a chair or sofa while Deneumostier performs oral sex on them. (It also appears that he had men who were willingly involved in Clothed Male Naked Male oral sex as they are not blindfolded).
But what we wanna know, is how did Deneumostier get them from the front door to the chair without them realising he wasn't, in fact, a horny housewife? Surely it wasn't a "front door on the latch, blindfold on the chair, pull your pants down and await this MILF's mouth" kind listing, (which is clearly dodgy af). So admittedly, (without further details), we're struggling to see how anyone with more than 2 brain cells was genuinely duped by this.
[Woman who Pretended to be Male & Catfished Friend with Prosthetic Penis, does Time]
Which begs the question whether these men were fully aware they were dealing with a man, but accepted being blindfolded so they didn't have to witness their own homosexual tendencies? It would explain their concern for videocameras in the first place; as we're not sure how common it is for a housewife to secretly film her afternoon bangs.
So far he's been charged two counts of illegal interception of oral communication, and three counts record-keeping violations. Which would suggest that most of his encounters – even those aware of his true gender – were secretly filmed.
And it hasn't been a great month for Deneumostier who was also arrested and charged with unlawful sex with a minor in a separate case. He confessed that the boy who had been reported missing had been having chemsex in a hotel for two days.