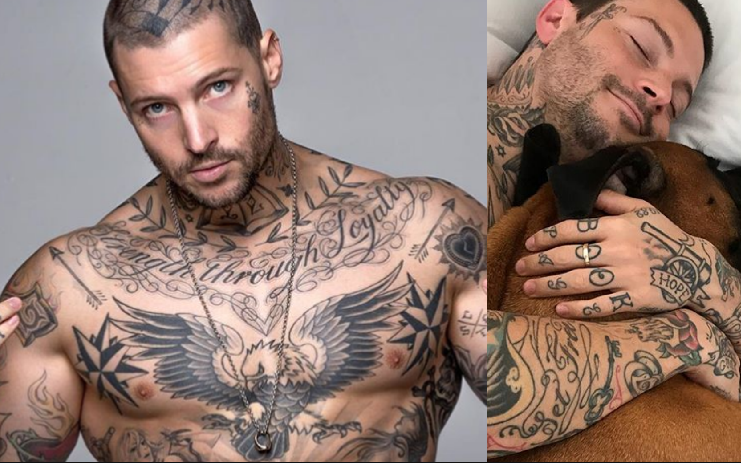 He was part of Cosmopolitan South Africa's Sexiest Men campaign back in 2015, and Shane Burnell is still looking mighty fine if you ask us. The photographer, model, and founder of his own agency has used his blue eyes, boyish charm and full-body ink to bag jobs with Adidas and Coca-Cola.
And if all those tattoos aren't giving you fanny flutter just yet, he says he "loves dogs more than anything." Yep, so that means his portfolio is just smoking hot pictures of Burnell himself – but of adorable little pups too!
Burnell's aim was to "shoot happy portraits of the bully breeds in shelters which struggle to be adopted due to the negative stigma around them […] and prove that the are the most gentle, intelligent & amazing companions ever.."
N'aww – we'll take them all! And then Burnell can come and visit whenever he wants.