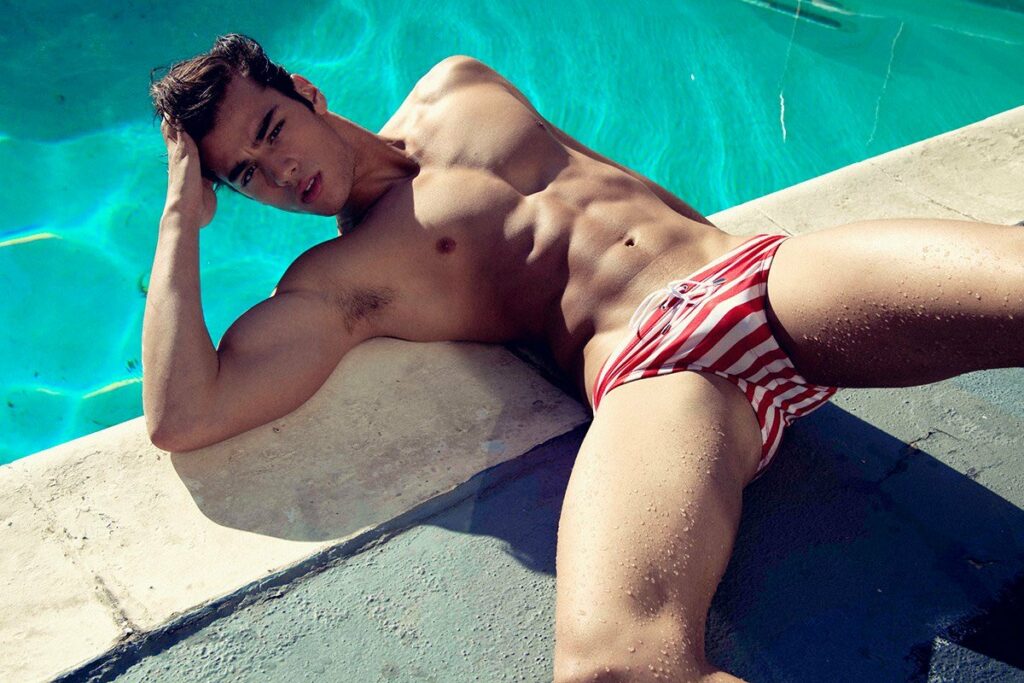 Brown-eyed cutie Scott Gardner moved to LA to pursue his dreams of modelling, and subsequently signed with Wilhelmina Models.
Since then his tight torso has been featured in publications like Coitus and Men's Health. But, we've all got to start somewhere, and it seems – especially in LA – that young models have to do those simple softcore shoots in those hideous, hideous carrot-cock undies.
RELATED: NSFW: Model Christopher Fawcett X-Rated Shoot Revealed!
I don't know why designers think they look fresh, or why some of y'all continue to wear them, but we are grateful that he takes them off eventually.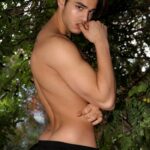 (*Images featured were found online and all copyright goes to respective owners)