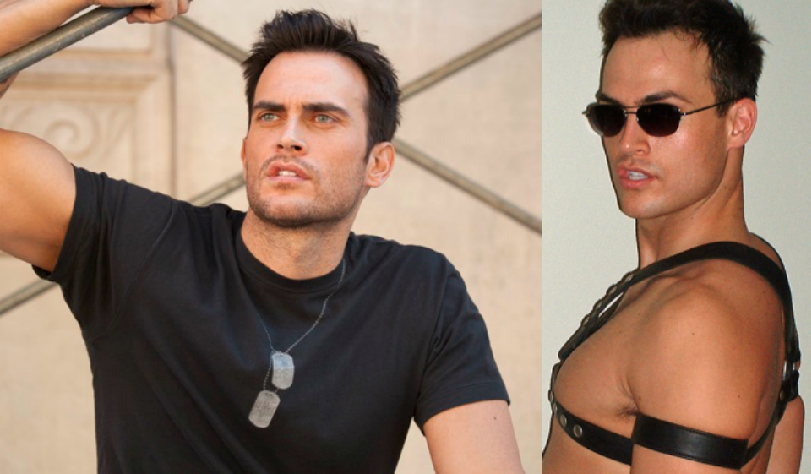 Way back in 2014, not long after his solo sex tape leaked, American Horror Story actor Cheyenne Jackson was caught in another compromising position. This time it was a photo he allegedly sent to a chorus boy.
(Not to be confused with a choir boy!)
In the snap, Jackson can be seen giving a sassy over-the-shoulder red carpet pose. Although that ain't no evening gown he's wearing. In dark sunglasses, a harness and a itty-bitty thong, he looked dressed for an after hours club in Berlin.
[RELATED: Finally Cheyenne Jackson Gets Naked for American Horror Story: Hotel]
In fact we're sure he ingnited Glee in many of his fans. As well as one Broadway broad in particular.
The image was sent to Manhunt (that place people went before Grindr), with this comment:
"A friend who's a chorus boy in a Broadway show sent me this. He was going through his old phone and found this pic Cheyenne Jackson sent him a while ago".