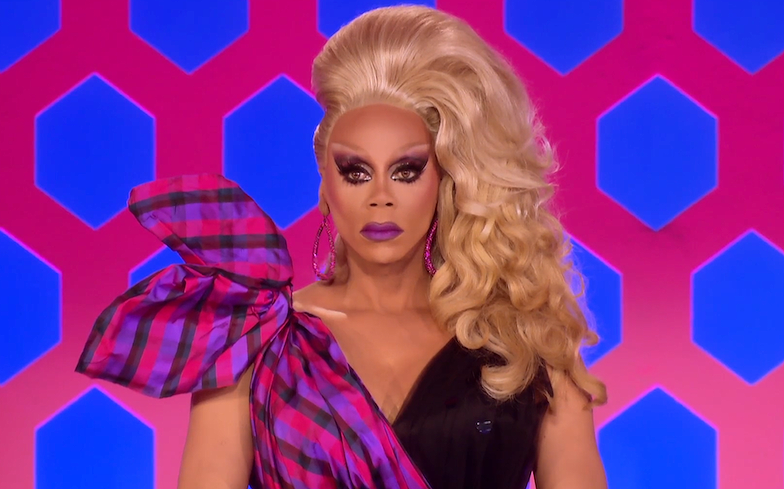 **AS3 Finale Spoilers Ahead
Honestly, we were still a little sore after the reformation of Rol-Aska-Tox in All Stars 2 that guaranteed Alyssa Edwards was never getting closer than within earshot of the Top 4.
All Stars 3 had its twists, but it looked like the Top 4 were set to be deserving, talented queens, that is until BenDaLaCreme decided to add a bigger plot twist than Mama Ru could have concocted herself. Needless to say, we'd had our fair share of surprises after this point.
Yet that didn't stop Ru Paul from throwing a major spanner in the works for the finale of – not just any series – All Stars 3. The series that determines which queens deserve to be in the Drag Race Hall Of Fame. Apparently. But that decision was not made by Ru Paul (to allow the queens to eliminate each other throughout is one thing, but to allow them to crown a winner is just discrediting of her own status), but rather eliminated queens that undoubtedly had biased opinions.
Even so, fans were left bewildered, frustrated and disappointed that only one queen (Thorgy of all) voted for Shangela. It seemed that many of the queens had suggested they voted for Kennedy because "she needs it the most." But this is not a charity contest. And it's a good thing Kennedy didn't win because that crown would have been tainted with pity.
While Trixie's is only tainted with the other queens jealousy of Shangela, and the guilt that it doesn't belong to her. Don't get me wrong, I like Trixie. But All Stars don't bomb for an entire half season and only land in the top once.
But this isn't a discussion of why Shangela should have won, it's a discussion about at what cost Ru is willing to pay for entertainment value. The shock elimination came moments after Ru gushed about how proud she was of all the girls, and that providing a platform for the queens was the pinnacle of her career.
But it seems less sincere when you're allowing a true winner to be robbed. Has it happened before? Debatably. But not on this magnitude. Not to mention that for the crown to go to an unsuspected girl on a regular season is far less of a deal than All Stars.
[RELATED: Disney Drag Queens Serve Magical Eleganza on Ru Paul's Runway]
To say that this queen is good enough to be in your Hall Of Fame (which other people voted for), to say that she is one of the best of the best, is to make a mockery of your own brand, as well as make light of the hard work and dedication many queens have put it to be a part of it. We're all here for the entertainment value, that's what drag is, but we're also here for justice.
I invest a lot of excitement in the show, I really do love it. And when you tune in to see a disservice, it just downgrades my enthusiasm. And what's killer is that Ru knew it shouldn't have gone down like that, but still didn't use her power to step in, overthrow the eliminated queens decisions, and give the finale a twist we did want to see.
After telling the queens each week, "don't fuck it up", Ru hasn't set the best example. Pot calling kettle black?
WHY IT GOTTA BE BLACK THO?