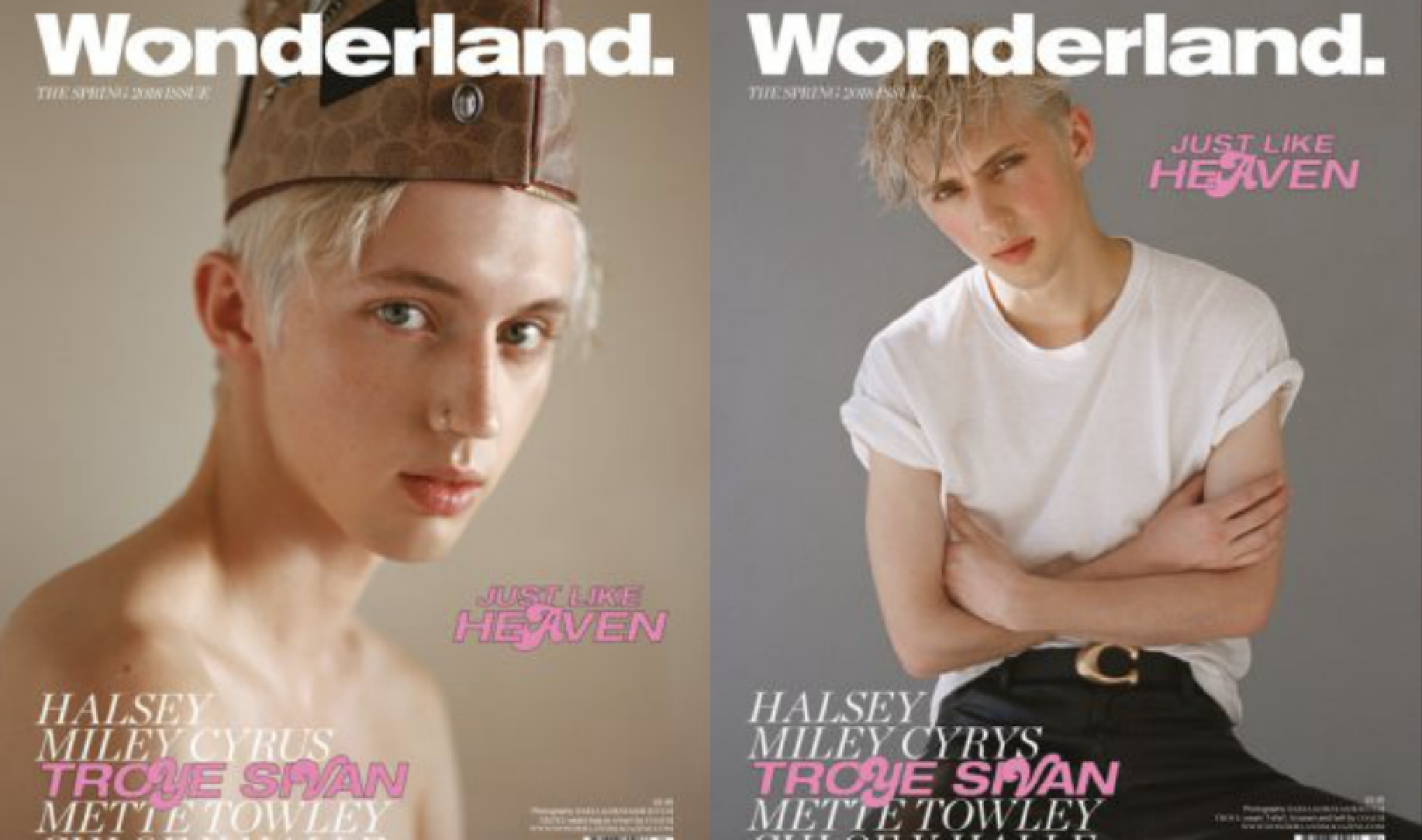 Troye Sivan's recently dropped video for new single My! My! My! which sees the Australian singer cruising down back-alleys, got audiences talking last month. But now it's Sivan's turn to do the talking, as he's interviewed for the latest issue for Wonderland.
Troye took the opportunity to say why he rejects the being a gay icon:
"Knowing when to shut up. I will never understand the struggles of a trans woman of colour growing up. What can I do as an empathetic person? How can I help? That's why I politely reject the term 'gay icon'. I would never wanna put that on myself."
Posing for a gender-fluid styled shoot, Troye wore a satin camisole (is that a blouse in a blouse?!) and shirts slipt lower than RiRi's dress during award season. Grab your copy here.