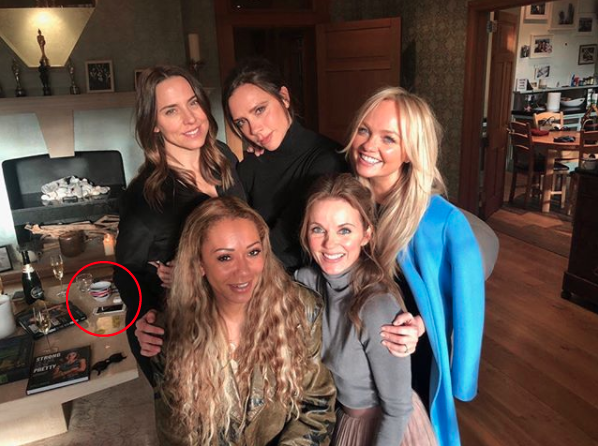 They had everybody talking yesterday when the Spice Girls reformed for the first time since the London Olympics in 2012, but not everyone was saying what they wanted them to.
While basically everyone that was born in the late 80s/early 90s was abuzz with the girls reportedly saying they're willing to work on new projects (after years of dismissing it), eagle-eyed viewers noticed something to Spice Up Your Life in the background.
Most of the girls uploaded a group pic, but Geri Horner/Ginger Spice was the only one who uploaded the uncropped image.
"What is that on the phone?!" writes one commenter.
"lol at the line of cocaine on the phone in the background" writes another.
Hmmm… We'd Wannabe at their rehearsals. Did Posh Spice swap the 'little Gucci dress' for a little white line? Was it Sporty Spice who needed to refuel? Or is Baby finally fully-grown?
Our moneys on Scary. Perhaps they were feeling the weight of the Spice World on their shoulders…