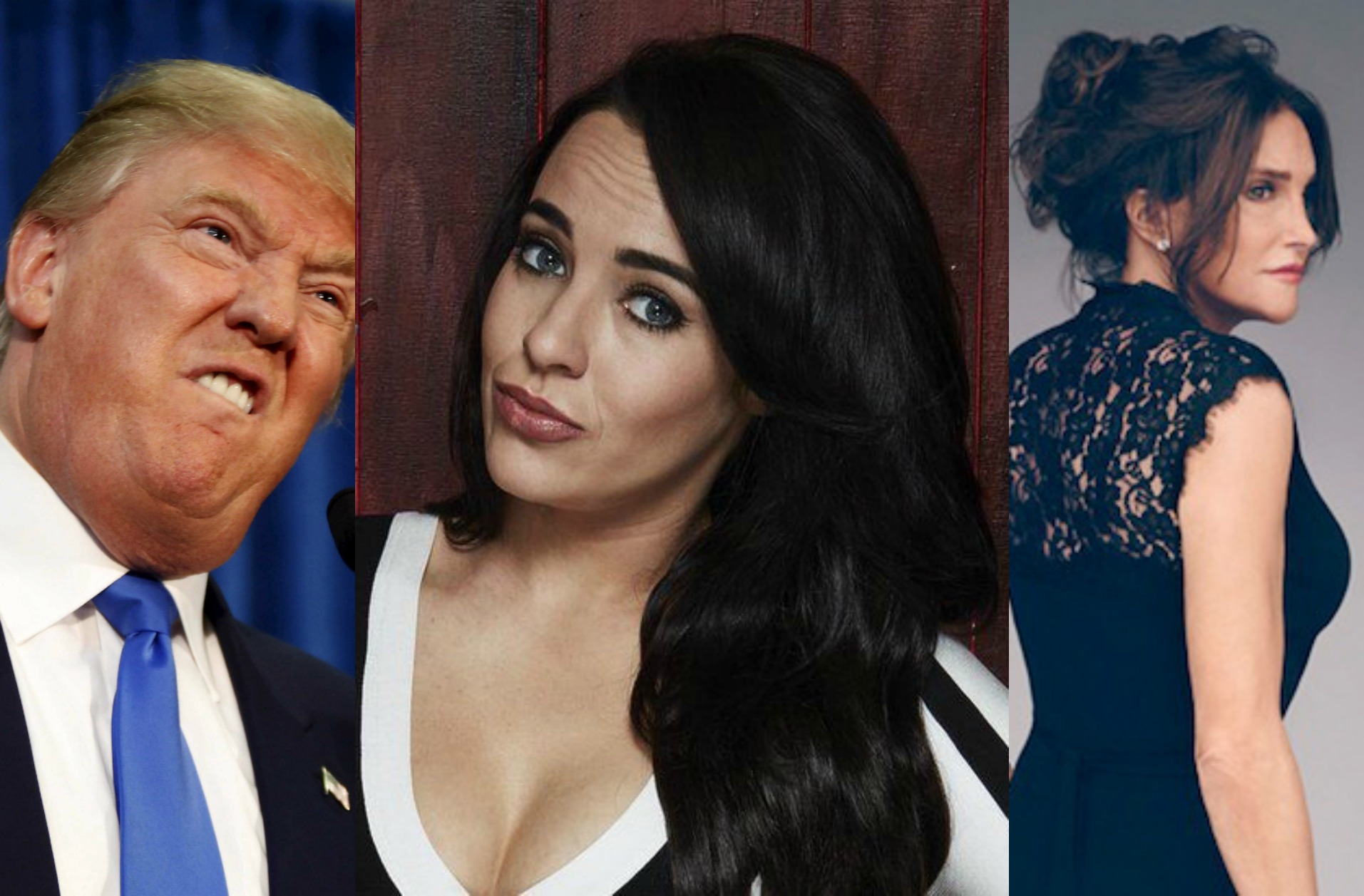 A recent survey asked the British public to rank the biggest cunts in the public eye. Fuck me, how much time you got? The results from SocialiteBitch.com, reveal that more people think the Hollyoaks pest Steph Davis is a bigger cunt than Donald Trump, Caitlyn Jenner and Katie Hopkins.
Steph Davis starred on this year's Celebrity Big Brother, where she cheated on her model boyfriend Sam something with hung Irish traveller Jeremy McConnell. She went on to do nothing but whinge, pander to Jezza like a needy, orphaned puppy and leave clothes everywhere; including a pair of knickers that definitely should've been in the washing basket. Don't get it twisted, we don't agree with the witch hunt that took place, but if she wasn't such an untidy cunt, she wouldn't have got herself into that situation.
Since leaving the house, she's broken up with Jeremy FOUR times and is now back with him; and it seems that even the people who didn't mind her before are sick to the back teeth of her attention-seeking, taking to Twitter to vent their frustration.
The poll allowed readers to vote for ANY cunt in the world, and Steph topped it. Cardboard Caitlyn Jenner came in a close second, with tit-head Trump tallying third. Kanye cruised in at fourth, while Hopkins hopped in at fifth. Followed by all the Kardashians.
The irritating cunt is said to have snubbed the actual ceremony though, claiming the poll was "stupid" and "insensitive". Bit like cheating on your boyfriend on national TV, then. Voters are now urging for Press to turn up unannounced an present her with the award – which is sculpted into a large pair of vaginal lips – at her undoubtedly messy home in St. Helens. Which the public expect she'll accept and throw on the floor with the rest of her shit.
Unfortunately, this was materialised in light of April Fools, but we reckon it's not that unrealistic, tbh.