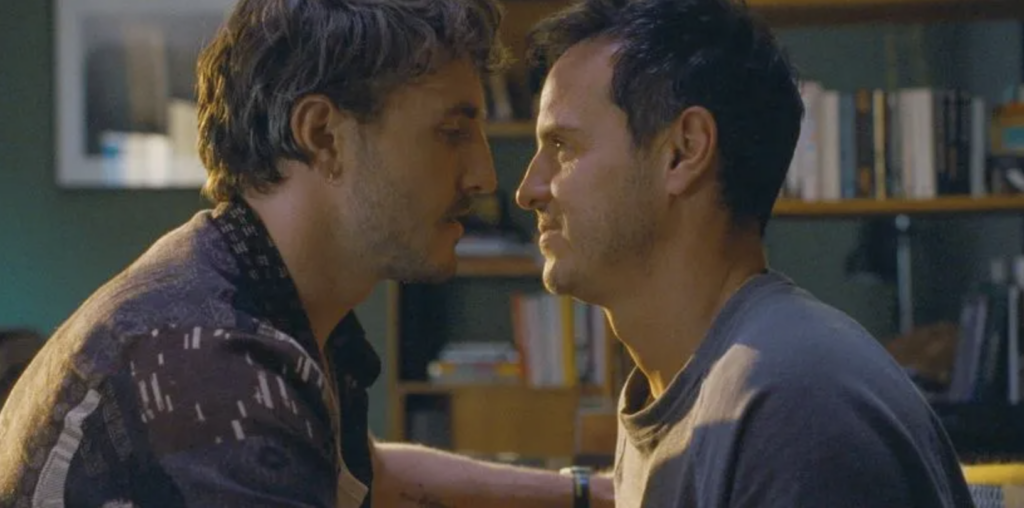 The highly-anticipated All of us Strangers, starring Paul Mescal (Normal People) and Andrew 'Hot Priest' Scott (Fleabag) as lovers has had its first wave of reviews in.
Most are praising the film as one of Andrew Haigh's best works to date, calling the "hard to categorise" drama-fantasy film heartbreaking, melancholic, and enormously satisfying.
While GQ called it the "saddest, sexiest film of the year", after describing one scene where Mescal tells Scott "I want to suck your cock" while on his doorstep, and another Adam (Scott) is taking a bath before Harry (Mescal) gives him a hand-job.
RELATED: Paul Mescal and Josh O'Connor will play gay lovers
Adding that "Sexiness isn't just about the act of having sex here – it's about the wrinkle of suggestion in a flash of midriff, a lingering gaze, or a quirked lip." And that, "domestic intimacy is just as important as their sex life."
Beyond those steamy sex scenes, one online comment seems to clarify even more of what you can expect: and it's "Paul Mescal licking cum off Andrew Scott's chest".
We will be sat at opening weekend!
All of us Strangers comes out in the UK from 22nd December. We're getting a 'snowball' theme!

WATCH: Lad gets super soaked with cum in gym showers