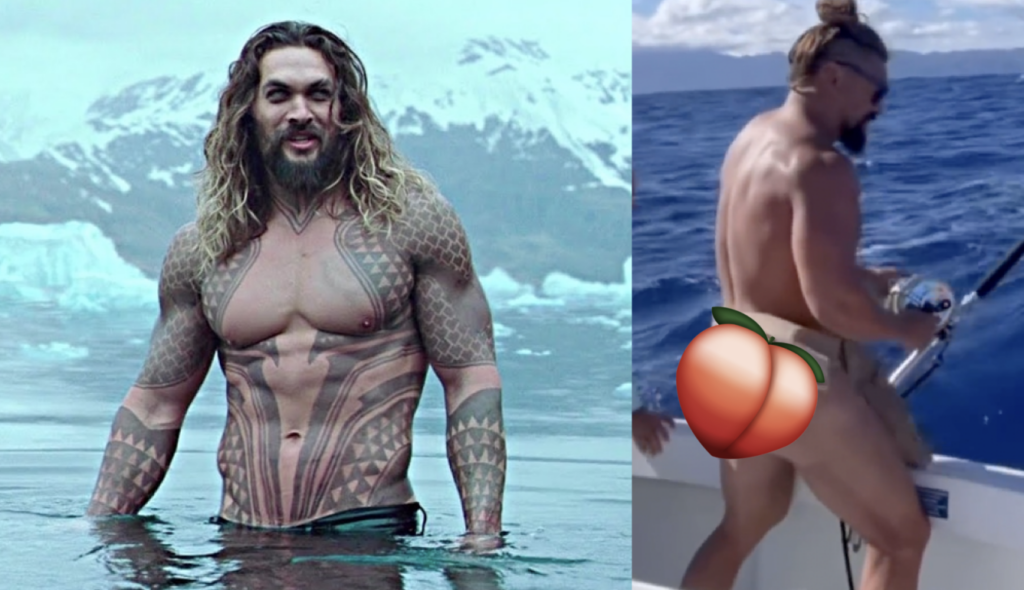 Game of Thrones actor Jason Momoa may have been happy to bare his buns on the show, and that exhibitionism doesn't stop when the cameras do, apparently.
The actor posted a video of himself fishing with his behind full-exposed; honestly, we've never seen a fisherman in this uniform before, but if that's how it be out on the open waters, then you can call me Captain Birdseye.
Tbh, we'd take a hook through the mouth for a taste of Momoa's tackle.
RELATED: I would suck the leeches off Channing Tatum's ass