Words: Martin Wood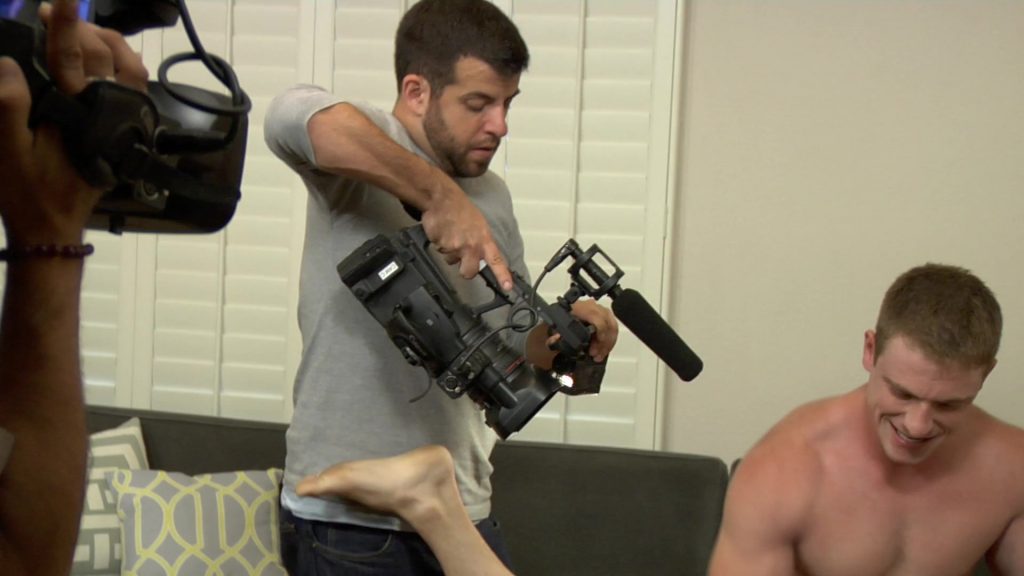 Ever struggling to find something to watch when you've got a guy over for Netflix and Chill? Having trouble with what to put on for Amazon Prime and… seriously, why has nobody come up with a good slogan for Amazon yet? At this point, surely there has had to have been someone out there banging to The Boys or something
Sure, you could throw on something like Tiger King or The Crown and hope for the best, but nobody's ever started a good hook-up story with "So we were watching Making A Murderer when he slid his hand down my pants"… That's boner killer stuff, right there (pun intended).
RELATED: Five of HBO's most shocking nude scenes (NSFW)
Fortunately for us, Mr Man has hooked us up with a showcase of some of the raunchiest, most hot and heavy documentaries to feature men stripping off for the camera.
Some choices we'd suggest shelving for another day, like Bear Grylls doing what Bear Grylls always does and getting in the buff for no real reason at all, or you could consider A Bigger Splash with David Schlesinger where David makes a literal splash skinny-dipping with co-stars.
Others include I'm A Porn Star, featuring Rafael Alencar and Johnny Rapid, where viewers can take a deep dive into the behind-the-scenes of the gay porn industry while Rafael makes a deep dive on Johnny's ass.
Chuck Holmes, gay porn star pioneer, makes the list in his inside look on his lifestyle that bares all in Seed Money: The Chuck Holmes Story, with full frontal scenes of a playful Chuck followed around by a camera crew getting a behind-the-scenes look on his life.
There's Joe Dallesandro in Beefcake, the docudrama that explores into the world of muscles and bodybuilding with Joe showing off for the camera.
Any of these cock docs will be enough to get your mate rock hard faster than some Hollywood actor hamming it up for Oscar bait.
At any rate, they'll definitely get the mood going better than any blink and you'll miss it nude scenes like peeking Ben Affleck in the shower in Gone Girl or that fly-by by Michael Fassbender in Shame.