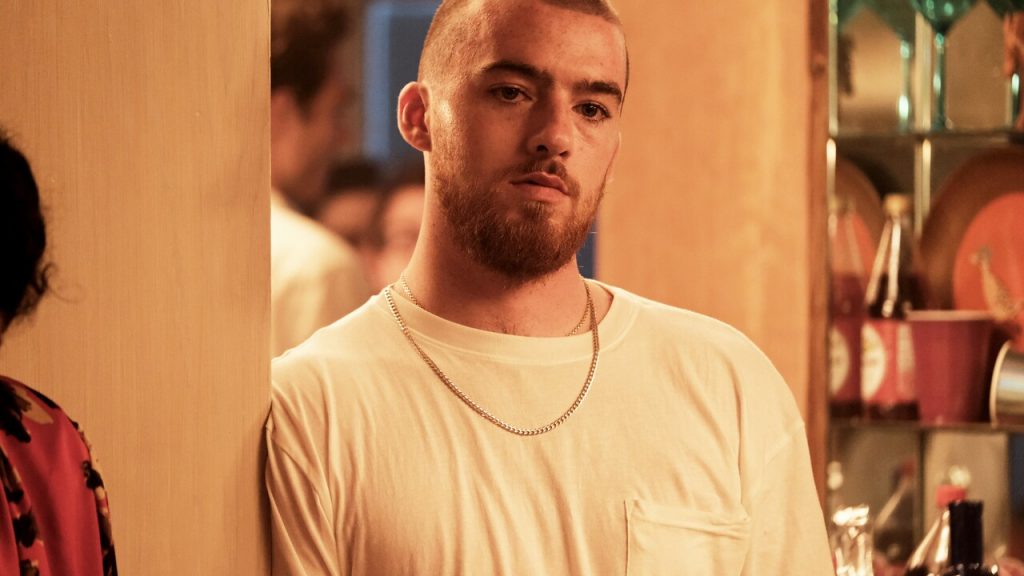 Euphoria caused a huge fuss when its pilot episode aired with an erect penis, and it seems they're a fan of tradition.
As season 2 opens we're given an insight into Fez' life as a child and how he was raised by his grandma. Kitty is a "fucking gangsta" as Ru narrates. Storming into a strip club, when reaching the back room, Kitty pulls her strap out and shoots a guy (this may be Fez' dad, but honestly, I wasn't 100% sure) while his erect dick flails around. who is getting blown by one of the girls.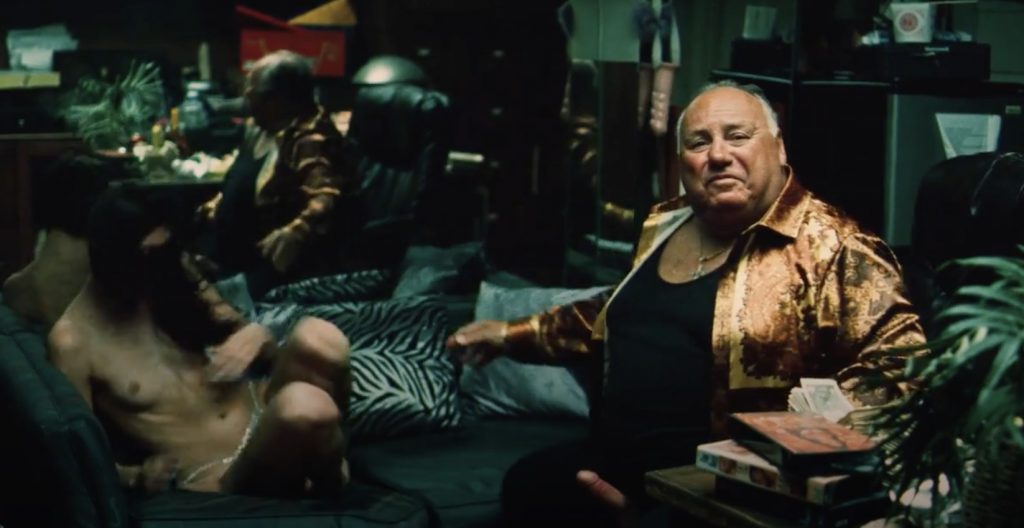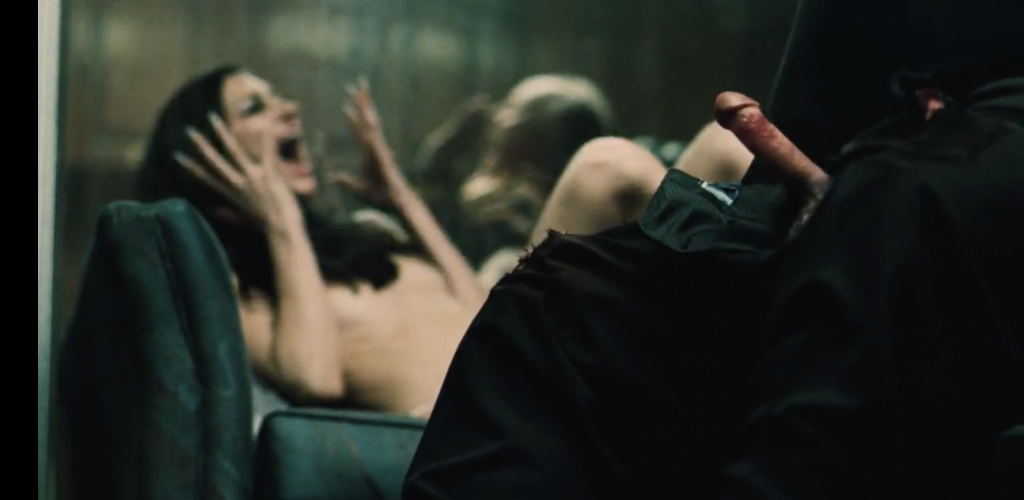 As per the history of Euphoria's erect cocks, we imagine this one is also a prosthetic, but there's some method acting later in the episode.
While Cassie is in the bathtub at a house party, one of the party-goers (Ansel Wolf) stumbles in before sitting down to use the toilet, leaving his long, uncut dick on full show.
Imagine if high school was actually like this…