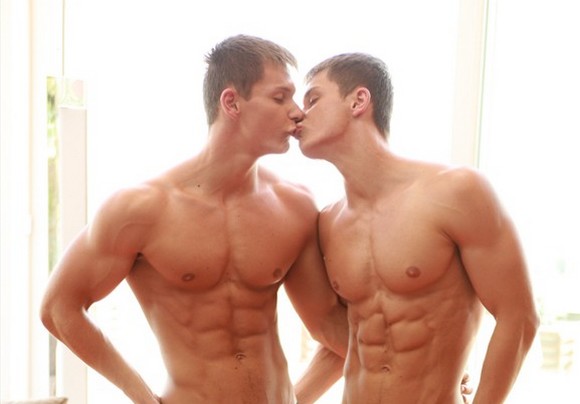 We recently recounted a list of identical twins (and two sets of triplets) that worked in the adult entertainment industries. With this being a niche we've not explored too in-depth here, we came across a number of eye-opening scenes featuring brothers.
Although the internet wouldn't seem to bat an eyelid at two close friends getting naked and aroused, or even partaking in threesomes together, the aspect of family crosses the line for many.
In most cases, this involved the brothers jerking off together – like frat bros.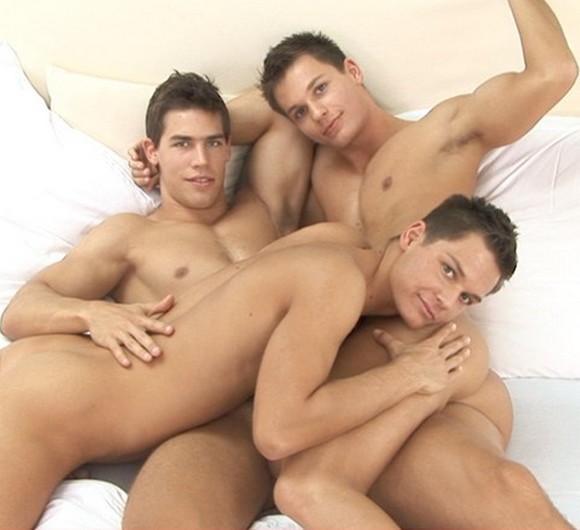 However, there's one pair that crossed the line into full-blown twincest: Milo and Elijah Peters. Shooting a number of films for Bel Ami back in 2007-2010, the Czech twins did everything from sensual kissing to oral sex.
Then they moved on to bareback scenes. Which remain one of the most controversial scenes to ever be produced by a major porn company.
Perhaps even more so because their relationship continued offscreen.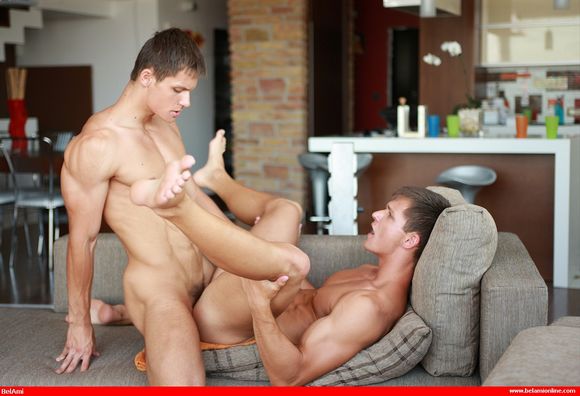 They were reportedly "very close as children and first began having sex with each other when they were 15 years old — around the same time they decided to pursue a career in pornography. Once they turned 18, they submitted their photos to Bel Ami, explaining that they'd be willing to have sex with each other on camera."
For fans having problems telling them apart, Milo divulges, "There is a slight difference between us if you observe us well — when having a hard-on. Elijah's penis is curved to the left, while mine is bent to the right."
Although that's kind of moot tip if their erections are inside one another.
RELATED: Family affairs: Porn performers keeping it in the family
And what did their parents think? Apparently, somebody who discovered their porn sent a link to their parents. "Our parents recognized what we actually do, and it was not good," says one of them.
However, at the time, the pair were adamant that their own happiness was most important. "We don't care about [people with negative things to say], the main thing is we feel comfortable and happy", they told a wordpress blog back in 2019.
Adding, "Very sadly, our family has forsaken us, since they found out what we do. Now we are the family."
Since they disappeared from the adult industry around 2013, it's was reported on forums in 2018 that "Milo is dating a girl (Ex-gymnast of the National Czech Gym aerobic team) and back with his family whereas Elijah is nowhere to be found and is not accepted for being gay."
Another commenter confirms this: "The twins don't talk anymore and there's no trace of the other who was rejected for being gay."