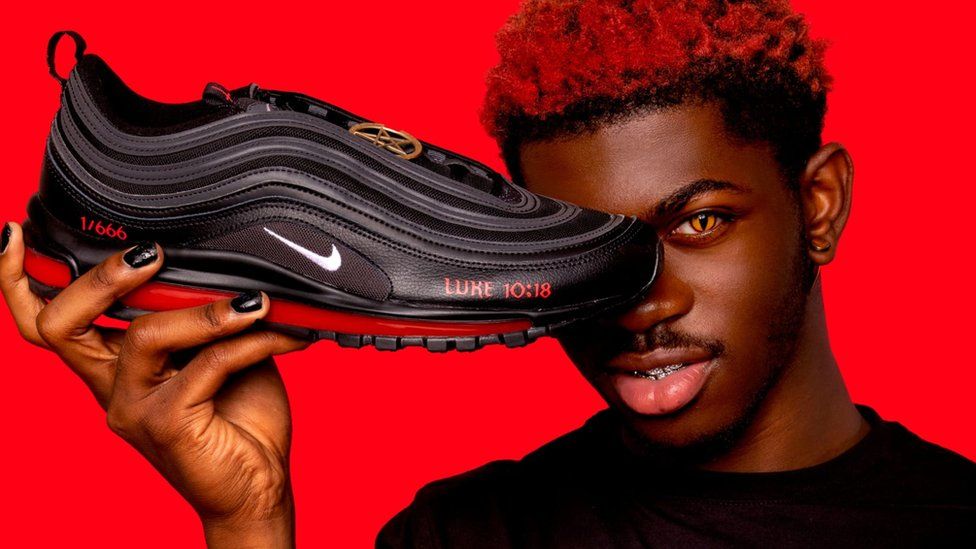 As if Lil Nas X twerking on Satan was enough of a talking point for the alt-right, the gay rapper put human blood in a 666 pairs of sneakers and then put the sneakers on the shelf.
The trainers are modelled of Nike's Air Max design by brand MSCHF, leading many to confuse the collaboration with Nike itself.
The 'Satan trainers' contain satanic symbols and quote Bible verse Luke 10:18; which apparently relays Satan's fall from heaven. The blood comes from the workers at MSCHF.
After all 666 pairs sold out immediately, it's come to light that Nike has filed a "trademark infringement and dilution, false designation or origin, and unfair competition" lawsuit against MSCHF in a New York federal court.
Nike – who previously vented they were "in no way connected with the project" – claim that MSCHF have been privy to 'absurd' and 'cynical' viral projects before.
The lawsuit comes from those calling for a boycott of Nike after the confusion from the design.
Lil Nas X previously said 'They tell gays to go to hell, but then get mad when we go there".