In shock turn of events that has surprised absolutely nobody, yet another priest has turned out to be a pedophile.
A catholic deacon based in New York was arrested for trying to seduce a 14-year-old boy he met on Grindr, according to the NY post.
Although, unbeknownst to Rogelio Vega, 50, that 14-year-old was a clever copper. A few Hail Marys ain't gonna save you this time, sir.
RELATED: Priest Claims He "Sucked Demons" Out of Men… with Oral Sex
"This defendant by all outward appearances is a church-going family man," said Queens DA Melinda Katz. "Sadly, the real person under the sheep's clothing is an alleged sexual predator who sought out a teenage boy to fulfill his needs."
Vega, who himself is a father of four, sent dick pics to the police officer and asked for nude photos in return.
He then asked the boy to meet for oral sex, at which point the "child" said his mother wasn't home, and he'd get in trouble if he ventured out. Yet Vaga continued to pressure him to meet at a prearranged location.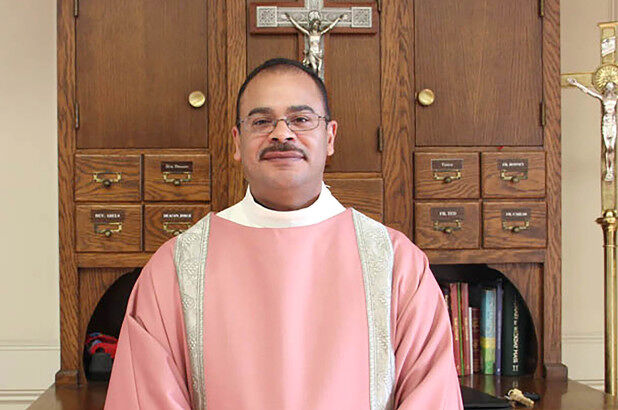 After flashing his headlights to identify himself, the policeman hopped in the back of the car and slapped on the cuffs.
He was charged with attempted use of a child in a sexual performance, attempted criminal sexual act, attempted disseminating indecent material to a minor and attempted endangering the welfare of a child for which he faces up to seven years in prison.
RELATED: Catholic Priests Arrested – and Sacked – for Public Blowjobs in Car
But yet, he was released on $50k bond? Is that the price of a kid's childhood these days? Gross. And who paid for that, the nonce working above him in the clergy probably.
We sincerely hope the ultimate punishment includes stripping him of custody of his own children.