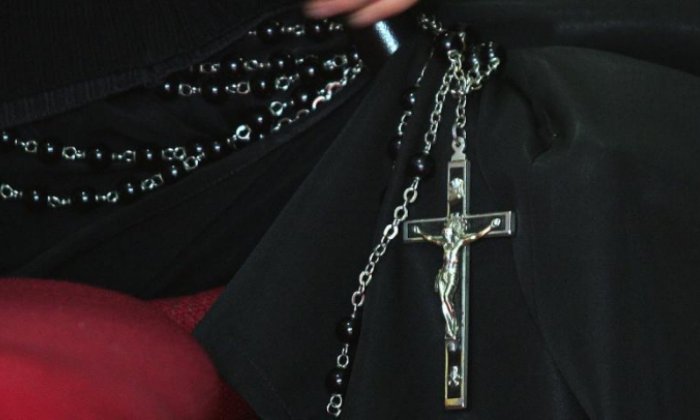 Despite the fact that many people call on priests for exorcisms (don't actually remember a single demonic-possession in the Bible but I did skip a few pages) we don't have to be the Pope to confirm that oral sex is not a certified method. 
That's the defense a New Jersey-based minister had when being accused of sexually assaulting his congregation. 
Four people – three men, one woman – have said that 69-year-old Rev. William Weaver performed oral sex on them when they were for spiritual counselling.
In these sessions, it's reported that Weaver would place an Angel coin on the victim's head, and "sacred stones" on their hands and feet before going down on them.
He told them the demon was sucked out via their semen, as according to Native American Lore.
Linden Presbyterian Church has already removed Weaver from his position after an investigation has found substantial evidence of misconduct, while its reported that there was also gay porn on his computer.
"I refuse to stay silent any longer," accuser AJ Meeker wrote in his statement. "I need to make sure that this never happens to anyone else ever again."