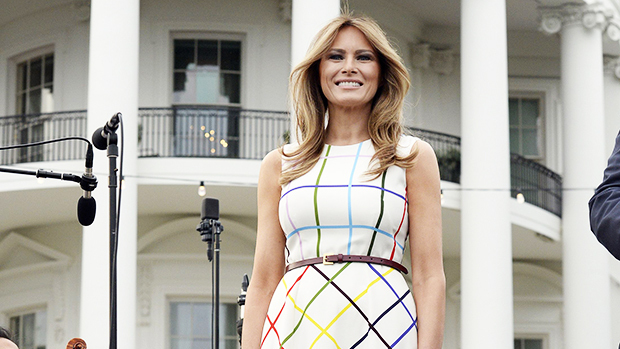 TWO sources from the Republican party have reported that Melania Trump sought to light up the White House in rainbow colours for Pride month, but was prevented from doing so.
According to the Washington Blade, Melania wanted to recreate the show of support for the LGBTQ community that Obama had shown back in 2015 (when marriage equality was legalised). However, the First Lady was blocked by Mark Meadows from showing any support.
In fact, it's reported that Meadows made sure that Pride Month was ignored totally.
Donald Trump previously voiced his support for Pride and is on the record as having said he is "fine" with the Supreme Court's ruling in favour of same-sex nuptials. (Despite having denounced gay marriage numerous times before his presidency).
Well, perhaps she'll cover the fucking Christmas trees in rainbow baubles instead.