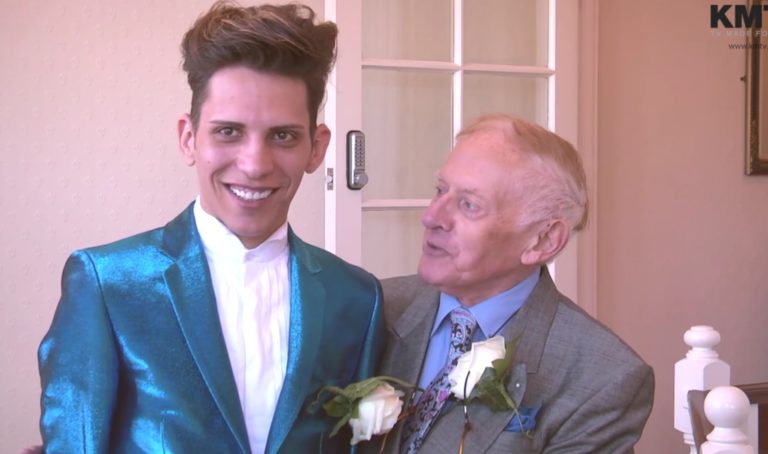 Reverend Philip Clements – who regularly appeared in news articles for his 54-year age-gap relationship – has passed away and left all of his money to his toyboy lover.
The story was first, *ahem*, dug-up by a local Kent newspaper back in 2017 when they reported on the ex-priests marriage to a much younger "model", (we presume this slipped through the airtight fact-checking at the Kent Live). It was an upscale registry event which saw Clements gush about his marriage to Florin Marin, while the 24-year-old (also something we'd have fact-checked) looked around the room vacantly.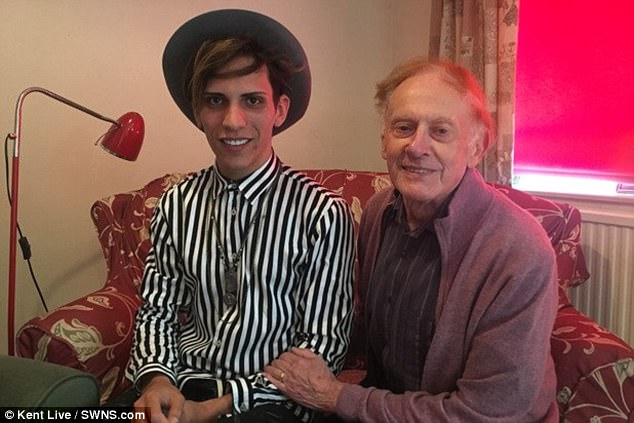 It was evident from the backdrops of Clements's house that this wasn't a multi-million-pound scam no more than Florin was a 24-year-old model. So while it's likely Florin will tell anyone who listens that he's self-made, the will reportedly handed over a £100k property in Bucharest and £150,000 from a life insurance policy and proceeds from his pension.
Honestly, if you're gonna fleece a vulnerable old man for anything less than half a million you're just being lazy – go get a job!
Clements's estranged brother Anthony, tells the MailOnline: "Florin is nothing but a gold digger who set out to rob my brother from the moment they met. And now he has got what he wanted…. what has happened speaks for itself. Florin has cashed in and has done very well out of my brother."
He added: "We were supposed to inherit Philip's estate but now it's all gone to Florin. But it's not about the money because I would rather have my brother alive. What angers us is the way he's been treated by his husband."
Still, Florin responded by telling the family "It's not my fault he's left me with this money."
Exactly!
Following their first taste of public notoriety, in 2018, the pair since headed to Jeremy Kyle to solve some relationship issues. And it was nothing to do with Florin bogarting his stairlift!