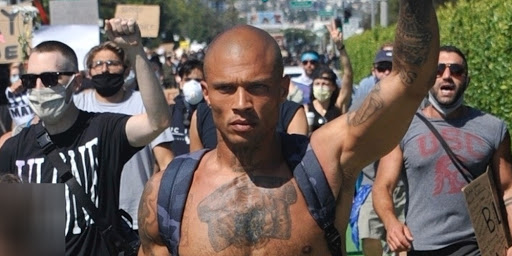 It was a hot weekend in Los Angeles and we're not just referring to the blazing sun.
Model Jeremy Meeks took to the streets to protest Black Lives Matter and left onlookers drooling at the same time. Using a bandana as a face mask while parading his tattooed bod, Meeks seemed keen to protect himself from COVID-19 while still keeping that melanin poppin'.
The protests against police brutality and against the death of George Floyd saw hundreds of thousands take to the streets, including Meeks' son who was in his company.