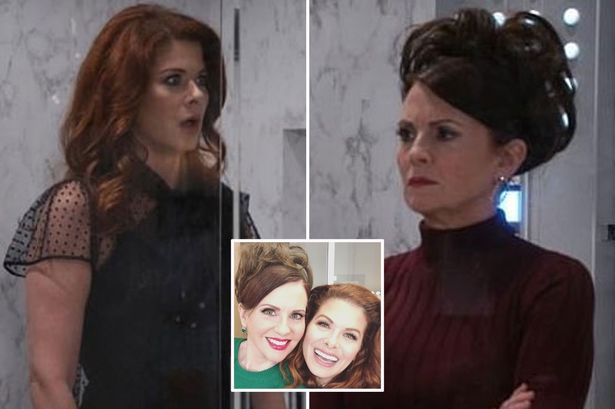 Will & Grace has finally wrapped it's last (last!) season, and in the wake of the iconic LGBTQ's close, its creators Max Mutchnick and David Kohan spoken out about tensions on set during the last season of filming.
Specifically addressing the feud between Debra Messing (Grace) and Megan Mullally (Karen) with an interview with Entertainment Weekly.
Last year rumours began that the pair weren't getting along when fans realised they no longer followed each other on social media. Fuelled by a number of cryptic posts by Mullally about friendship, and nobody categorically denying the feud.
"We always work under this kind of motto that everything's about the work," Mutchnick, 54, said when he was asked directly about the alleged rift.
"It's just about the work, and so if we stay true to that, then we just keep you guys out of whatever happened on the set this year, because it would have done nothing but get in the way of the stories that we wanted to tell."
He continued, "It was not an easy year, but the permanent legacy of the show is much more important to us than any temporary squabble that would take place on the stage."