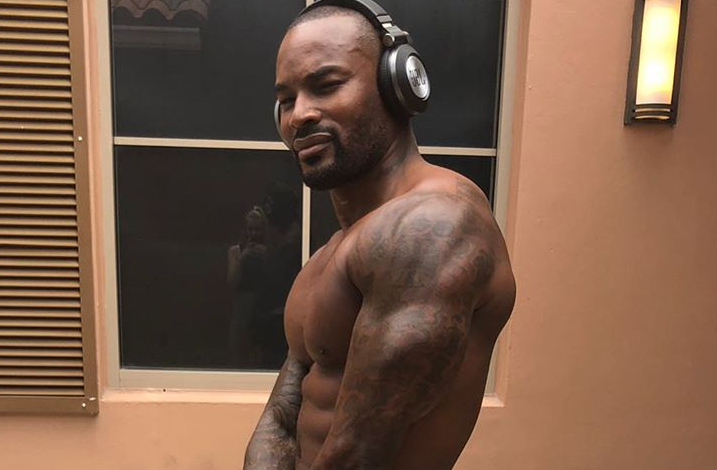 Tyson Beckford had one more thing to say before we all forgot about that Kim K feud. Since Kardashian implied he was gay, Beckford seemed to go quiet, but he's now making it clear that he's not gay… by posting a shirtless selfie.
Yes, Tyson fought back at her comment, which referred to him as "sis" with a thirst trap, and the comment: "Train 5-6 days a wk,weights Martial Arts and Firearms and I defend those who can't defend themselves! I support LGBTQ even though I'm not Gay. It's just the human thing to do."
Hear that Kim? Tyson just out here benching heavy, benching often and then he puts on his cape and goes out protecting all the defenseless queerlings. I mean, don't get us wrong, he could carry us out of burning building, (especially if he was shirtless), but we're pretty sure that's not what he's out here doing.
In fact, we're far more interested in hearing what Kim Kardashian had to say for herself after the backlash from her "homophobic" remark, in which she used being gay as a read.