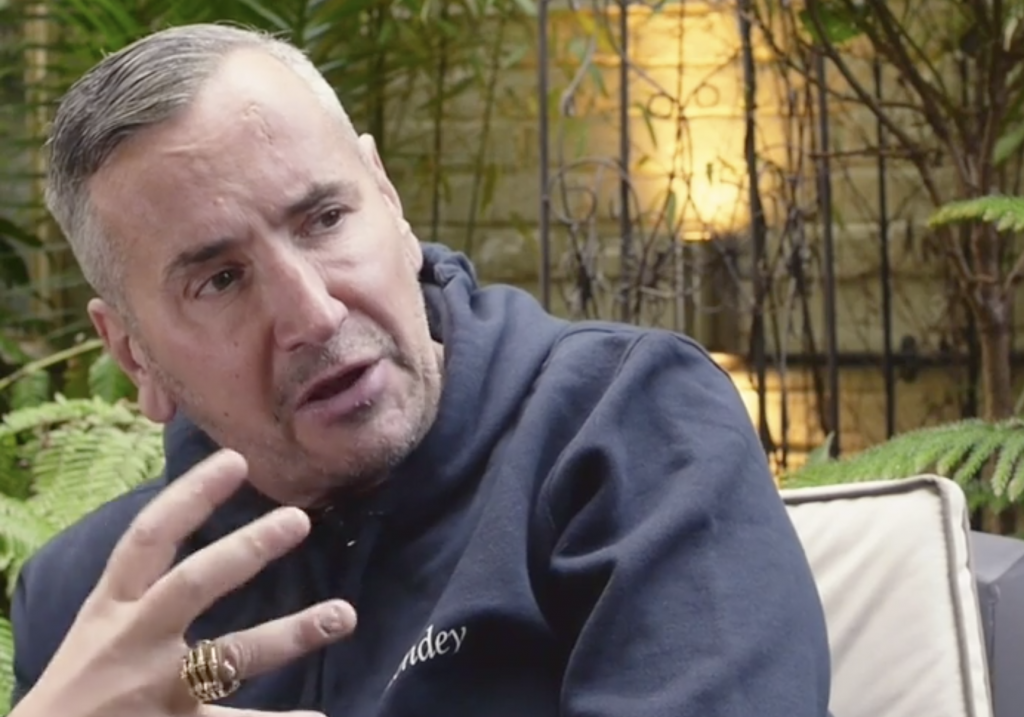 Fat Tony: The Most Famous DJ You've Never Heard Of, a short film that explores the life – and excessive hedonism of London-born DJ – is causing a stir on social media.
The film, which is produced by Mixmag details how Tony blagged his way into notorious club gigs, took cocaine for the first time with Freddy Mercury and how he went from pulling all his teeth out on Crystal Meth to DJing for the Beckhams and Royals Meghan and Harry.
C&C popped down to preview the film last week and it's a fascinating watch. The documentary speaks with people who are closest to Tony, including his best friend Boy George and his mum. The powerful 18-minute feature tells the extraordinary story of how one person can get sucked into the world of clubbing, drugs and sex but on a scale far bigger than most.
Fat Tony has since been clean for 13 years and is now owning his soaring career; it acts, if nothing more, than a cautionary tale for younger queer men entangled in the bright lights and fluffy powder that seduces them; a demonstration of what you can achieve when you not high, as well as just how bad things can get when you are…
Watch the full film below:
Fat Tony previously sat down with Cocktails & Confessions podcast and detailed some of the disturbing factors in his early life which contributed to his drug-taking later down the line.
He told the hosts at the time, "I was sexualised at a really young age, that was all I knew… And that's the sad thing about it, so I thought it was the norm", after informing them that he was sexual from as young as 9-years old.
He later goes on to say, "I would wake up on a Sunday morning and my dad would be beating my mum up, and then she would take an overdose. At the age of eight, I was taking her to hospital".