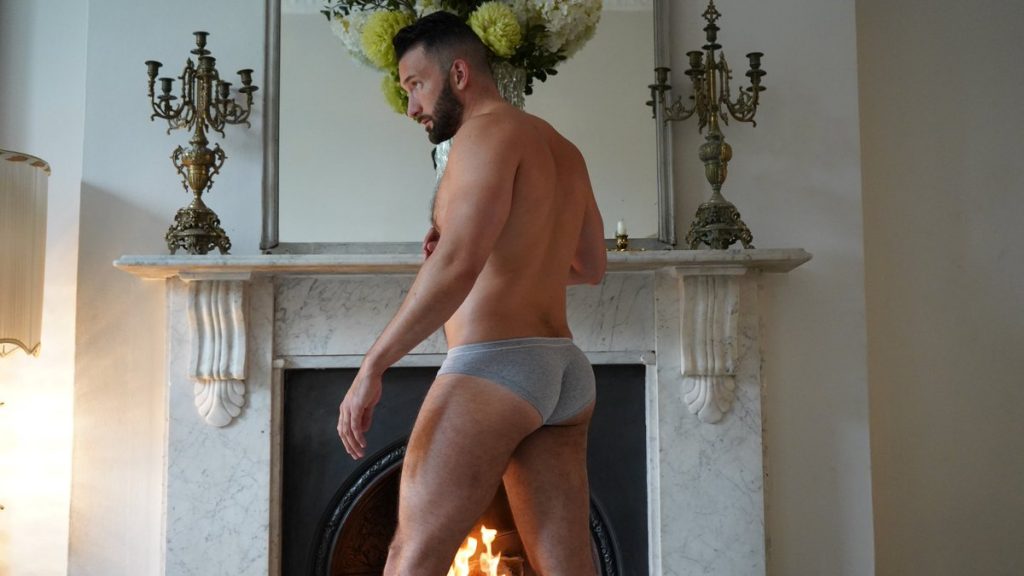 You probably know Leo Bear from jerking over his ass pics on Instagram (or far filthier content on OnlyFans); Leo jokingly refers to them as 'arty', but we'd much rather stare at his buns than the Mona Lisa. Outside of exhibiting his goods online, Leo works a city job, and just bought a place in the country with his man Cooper – who
AG: On a recent episode of Cocktails & Confessions, you told us about a gross-out story about undies you were selling… what's a gross-out thing that's happened to you?
Leo: Firstly, I feel obligated to say that 'gross-out' is a subjective term…some people LOVE getting covered in Shrek Juice! And anyway, that DID happen to me! I was the Shrek in my own real-life gross-out. Mortified!
What – in your opinion – is the secret to lasting gay love?
I think you have to be prepared to do things that make the other person happy and also allow them to do things that make them happy. As soon as one of you starts thinking or saying "I don't want you to do that" then it's curtains for love as resentment starts to creep in. I feel like straight relationships are really often all about men and women telling each other what they should and shouldn't do so for me, gay love has much more potential to be free of all that rubbish. That goes for all aspects of the relationship both in and out of the bedroom but sex is such an important foundation, so don't shame each other! Get involved and support all of each other's perversions, kinks and appetites!
As a 'self-proclaimed' dick pig, how do you deal with cock-FOMO being in a (mostly) monogamous relationship…
Anthony Gilet, you're really not letting go of this dick-pig thing are you?! Well, it's true, I do love me some dick and plenty of it. I definitely value getting quality dick over an abundance of ropey dick so it helps that I've got some good meat at home; Cooper keeps me well fed! As you say, we're mostly monogamous so I guess it's like taking holidays. I LOVE traveling but I'd rather save up and go somewhere luxe (with Cooper) a couple of times a year than have lots of dodgy weekends away.
Tell our readers what kind of content (or should we say "art") they'll find on your page.
There's almost a thousand posts on the page now and the thing people seem to enjoy is that they're real – no contrived set-ups, just real sex from my real life. I work in the City so I'm suited-up in a lot of the videos. We were also lucky enough to have the camera rolling the first time we ever met (which was a 3-some with my ex where Cooper was actually the guest) so I think people really enjoy seeing that moment from 6 years ago where I take off my blindfold and see Cooper for the very first time… and then watch him pound me out in front of my then boyfriend. It's very hot.
What's the most sexually adventurous thing you've ever done?
In terms of pushing my sexual boundaries I once went to one of these Stable Auction parties with my ex. We'd been monogamous for 12 years at that point so it was pretty adventurous to suddenly be in a club with a couple hundred other blokes, naked and with a bag over your head. As extreme as that be though, I actually think the most adventurous thing is how you navigate sex and desire with someone else. That's the real adventure!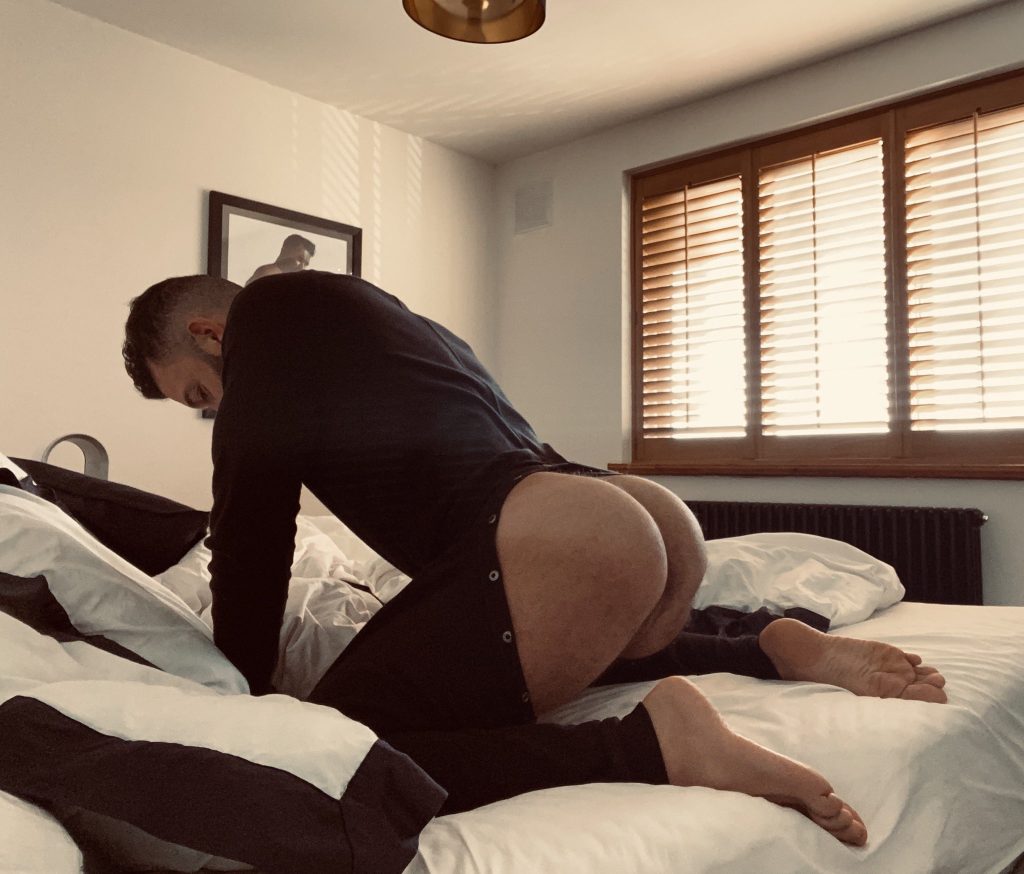 Let's move on, before this turns into a Lifetime movie. What's one thing a guy can do that'll instantly turn you on?
Get his dick out of his suit flies but stay fully dressed.
HOT! How do you stay in shape and stay motivated?
FFS Anthony, couldn't you have asked me this BEFORE lockdown?! I'm lucky to have a live-in chef in Cooper. I work long hours and he keeps me well-fed and watered so I don't end up snacking on rubbish. I was much more regimented in my 20s than I am now. I used to aspire to really unrealistic, roided-up body ideals I saw in magazines and on social media. These days I honestly think life is too short to obsess about food and physique. The sexiest people are rarely the ones with the 'perfect' bodies. (Oh and having a holiday booked is always a good way to make sure you don't go too far off the rails).
It's mental health week: Tell us one bit of advice that changed your life
David Hoyle is a brilliant artist and there's a video of his I watched on YouTube years ago back when I was trying to climb the ladder at work, getting into the office at 6am every day and not leaving until after 7pm. In the video David says "Your employer doesn't give a shit about you. You are but a living unit and should you die your employer will replace you with another living unit, end of". One on hand that seems really dark and nihilistic but actually, I found it really liberating and it changed my perspective on work forever.
You've got a AbFab podcast Wheels on Fire, who's Patsy and who's Eddie out of you and Cooper?
Yes – Wheels On Fire: An Absolutely Fabulous Podcast in which Cooper, Peter and I look back at every episode of Ab Fab and relay many of our own relatable life experiences. Cooper is definitely an Edina; fabulously neurotic with big dreams and aspirations. I'd love to say that makes me a Patsy but the truth is I'm a semi-Patsy with Saffy tendencies; a stone-faced professional who knows exactly how to show a boy a good time…but hasn't ever really dabbled with much more than a chew on an edible while in California. ("It's legal here so you can't disapprove!")
WATCH: LEO & COOPER: SUITED & SUCKED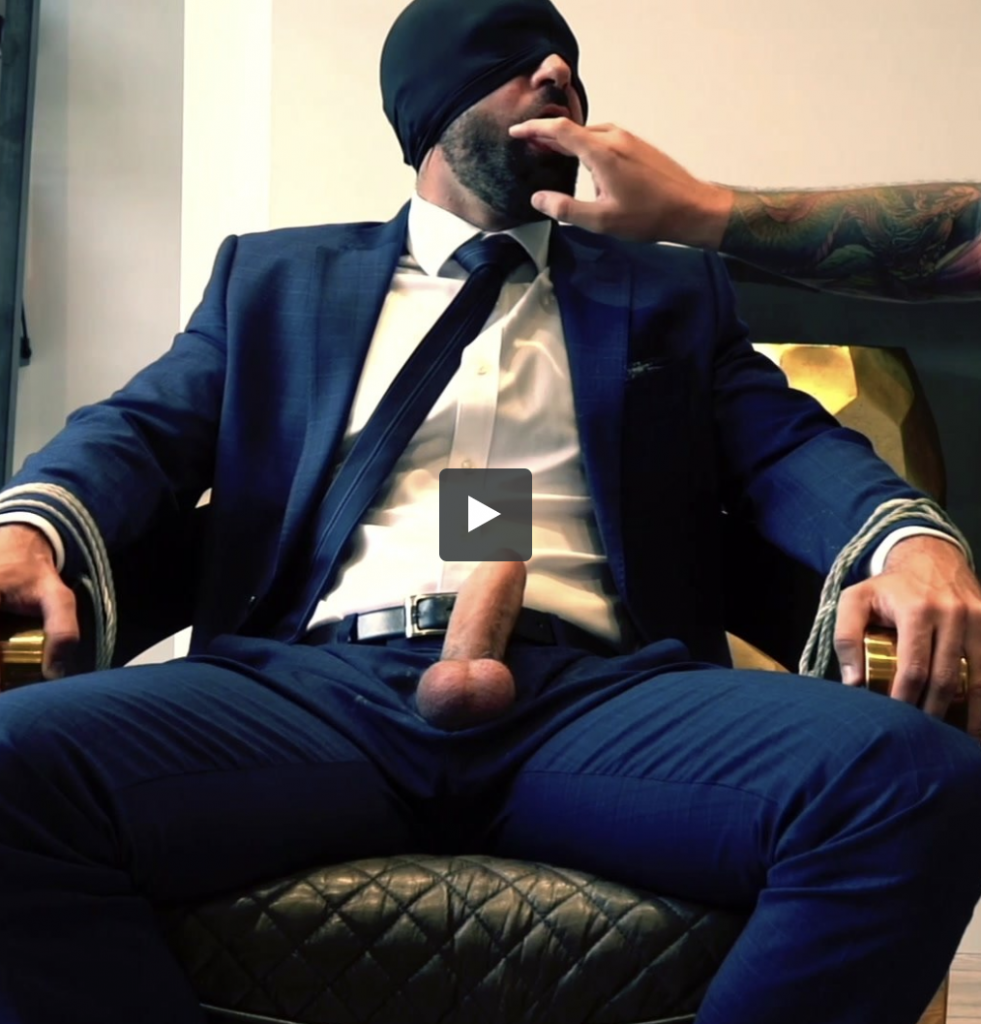 C&C compiles the sexiest content from guys around the world. Get over 500+ posts for just £6.