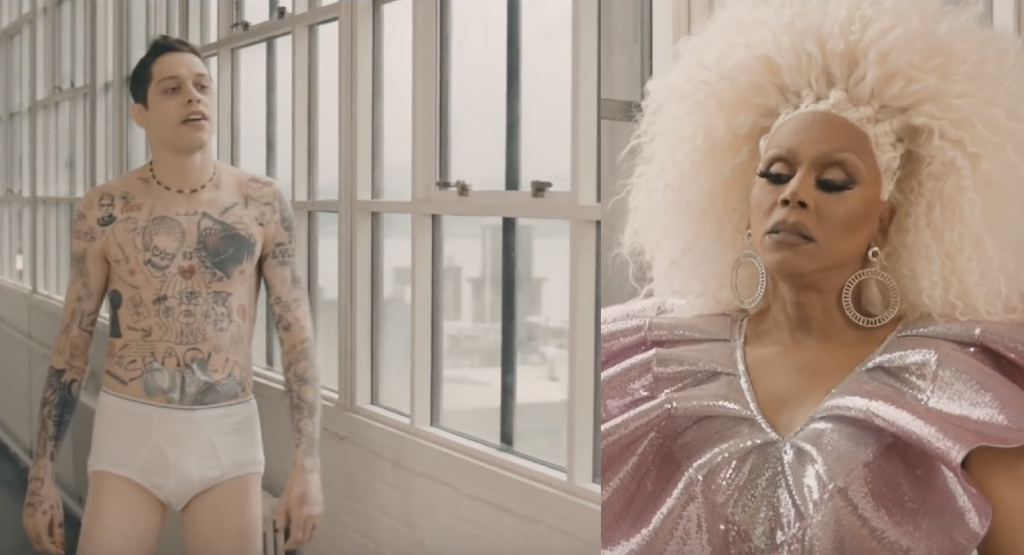 Fans eagerly awaited RuPaul's first Saturday Night Live! hosting gig, and yes! He did it in drag!
(Well, we can handle RuPaul without a wig on the red carpet, but SNL? You gotta be trippin' baby gurl).
In the sketch, RuPaul plays himself – a legendary drag queen on the hunt for the next generation of talent, when he finds potential in an unlikely suitor, set assistant Chad (Pete Davidson); who has never done drag (but has done weed and pills).
She then teaches Chad how to tuck, while commending on his bulge: "That is a magnificent penis".
Which isn't the first time we've heard that about the comedian.
Chad is then transformed into what looks like Adore Delano, and thrust onto a cover shoot… But will he rise to the challenge or hit a bong note?