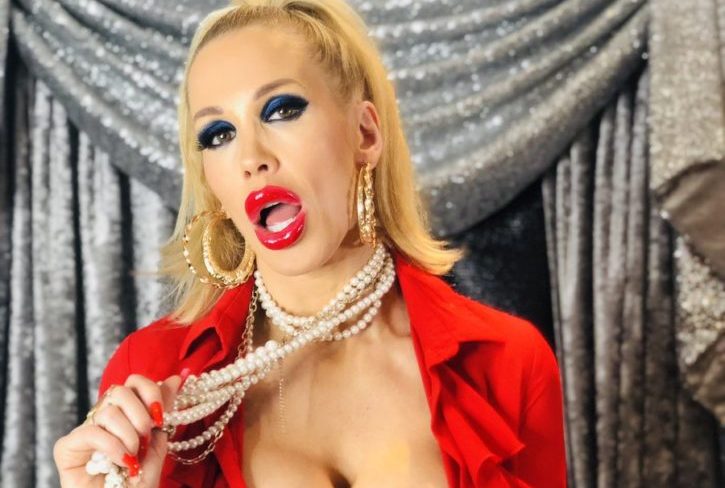 Rebecca More, one-half of the iconic Cock Destroyers and now co-owner of clothing brand Daddy Couture, has plenty more tricks up her skirt than just destroying the neighbourhood cocks.
During the Two Face-Fucks and a Wedding episode of Cocktails and Confessions podcast, which More co-hosted, along with host Anthony Gilét they review listener problems, including one which hears of a man being taken to the ER after a dildo got stuck inside him.
More then went on to describe an incident at one of her own parties, "I do remember a party at mine, and someone put an apple up his bum and we couldn't get it out and he had to go to A&E…"
"I didn't actually put it in there… It was my party, and I said to this girl under no fucking circumstances, put that apple up his bum. I said, 'he fucking wants it, but he's not going to get it' – he was a slave – and I left the room, and when I came back, I said: 'where's the fucking apple gone?'
"And he had to go to A&E. But I never heard from him again so that was one client down the drain, that fucking bitch".
Meanwhile, More's own party trick can also be accomplished with your groceries.
"Bananas… that's one of my party tricks though", she continued, "Unpeel a banana, shove it up your bum and shit it out whole – people are so impressed with that".
"Followed by an enema of cream!"
And as Gilét summarises, that's a banana split you won't get at Wimpy.