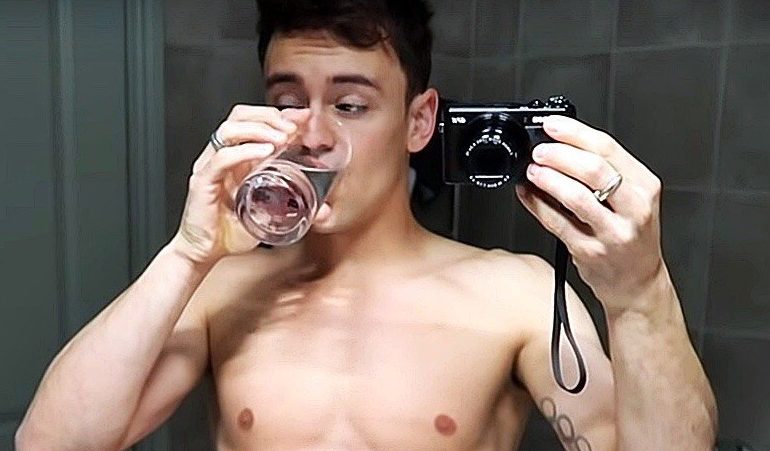 You ever be taking some fire half-naked selfies for social media, and then realise you're doing the damn ting? That seems to be what Tom Daley did while taking some thirst-traps recently.
The Olympic diver – who should have medals in wearing nothing – took pics of himself, seemingly sporting a semi in some Diesel briefs. Then in a second pic is seen guzzling a glass of water; of course, this could also be in reference to the hangover which it looks like Daley is nursing in the first image.
#BeenThere 
See the pics of Tom out of his briefs here.