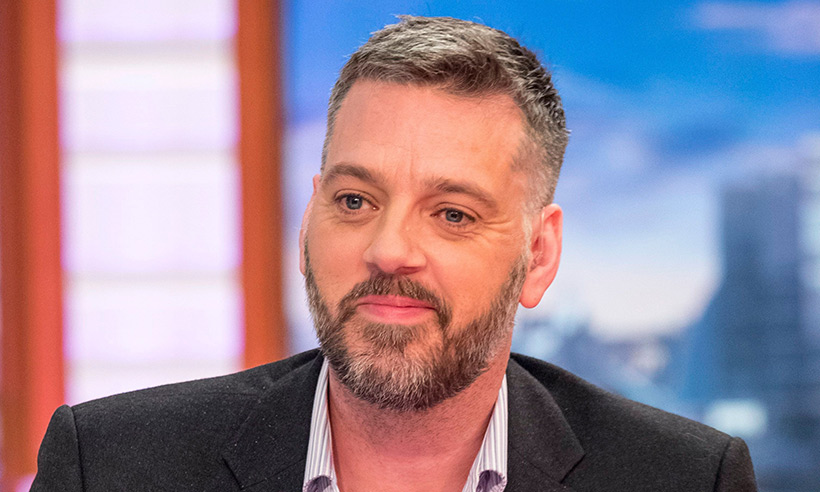 Radio host Iain Lee has admitted on-air that he is bisexual. The I'm A Celebrity star detailed how he'd begun seeing a therapist following a car crash – and we're not referring to his divorce, (which was also something Lee was dealing with).
"He's helped me realise that I'm probably bisexual," he said on TalkRADIO.
"So I guess I'm coming out. This is me coming out, I suppose is how they would call it, at the age of 46, and I'm terrified by it."
This week I kind of came out on air as bi and the support has been nuts. So like thanks. I'll probably delete this tweet as I still feel embarrassed and ashamed and weird but I'm working on it.

— Iain Lee – talkRADIO (@iainlee) July 3, 2019
Lee later tweeted that he still feels "embarrassed and ashamed" of his sexuality, but that it's something he's "working on".
"I've been reminded of a lot of stuff that kind of started when I was about 14 or 15 years old, and would involve me basically engaged in sexual acts with significantly older men," Lee said.
He continued: This went on for quite a while, and I've always had a lot of confusion around it, because I started putting myself in these positions so that these things would happen again."
He later realised through therapy that he'd actually suffered abuse.
We commend Iain's bravery to talk about his abuse so publicly and hope he can get what he's looking for from therapy. That aside, welcome to the LGBT+ fam!