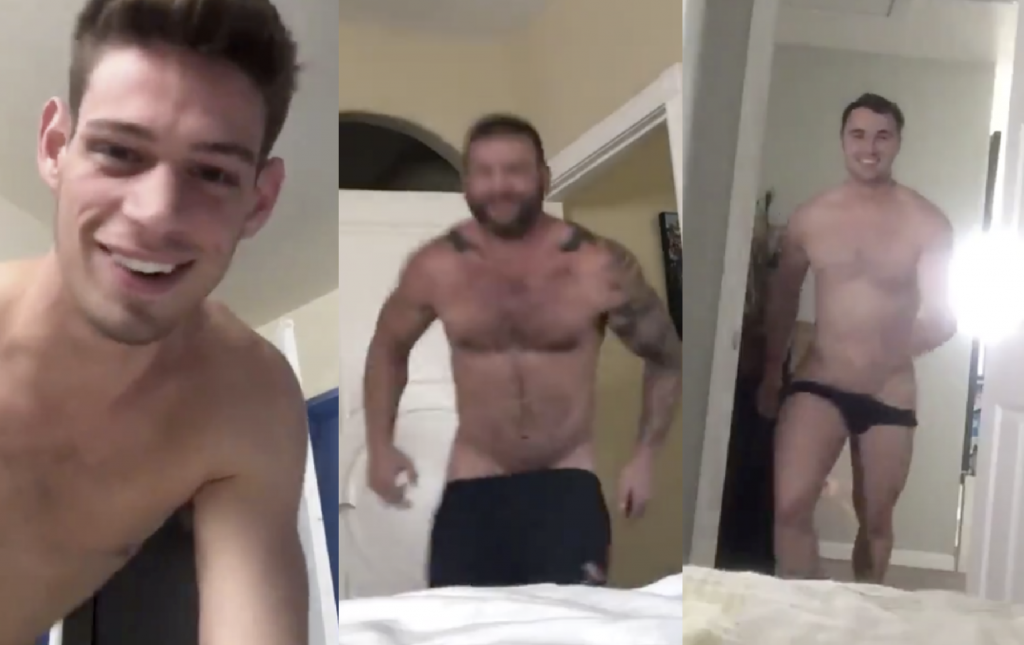 Just when you think it's safe to go out on the internet again, up pops another NSFW viral trend. This time, it's the #RunningButtholeChallenge which basically sees participants running toward the camera before launching themselves at it, butt first. And it really will make your day… or should that be, make your hole weak?
It started with adult performer Pierce Paris who's original tweet can be seen below:
It Starts Here! Porn Industry Running Butthole Challenge! Retweet and Tag what Performer you wanna see do it next! pic.twitter.com/B9GpDn5od3

— ℙ????? ℙ???? (@PierceParisXXX) June 10, 2019
Other adult performers began to join in, using the hashtag and tagging other porn stars along the way; before long there were lots of lads and ladettes jumping on this wagon. It really is the sound effects that make them so watchable though.
CHALLENGE ACCEPTED @theswordcom @PierceParisXXX @WolfHudsonIsBad @JohnnyHill_ #RunningButtholeChallenge pic.twitter.com/141pTB1yCb

— Dante Colle (@Dante_Colle) June 10, 2019
Ughhh fine, mines the best anyways. That asshole to lens game ???#RunningButtholeChallenge @AUBREYKATEXXX @Dante_Colle @PierceParisXXX @XXXMrKeysXXX
I Nom, @BrandonWildeXXX @NicSaharaXXX andddd @BobbyBatesXXX pic.twitter.com/Tcjp8ng0TQ

— Michael DelRay ? (@michael_delray) June 12, 2019
Dedicated to @PierceParisXXX ? peer pressure; making me show off my #RunningButtholeChallenge
???? https://t.co/aUPaavsONd pic.twitter.com/AgZv8646Sd

— Draven Navarro (@Draven_Navarro) June 15, 2019
You win this round @PierceParisXXX I don't know if I'm more embarrassed for actually doing it or because I did it about 30 times until I got it right ????? #RunningButtholeChallenge

I challenge @DamienStone92 pic.twitter.com/FEXYZoqLQj

— Michael Roman (@RomanMichaelXXX) June 15, 2019
@PierceParisXXX Tell @Dante_Colle he's gotta do a front flip on one or it don't count! ???‍♂️ pic.twitter.com/5nObSd0BOO

— Johnny_HillXxX (@JohnnyHill_) June 10, 2019
You had to know this was going to happen ? #RunningButtholeChallenge #JesusLovesPornstars@PierceParisXXX @Naked_Sword pic.twitter.com/umIckfdZW7

— ricky larkin (@rickylark1n) June 15, 2019
Since @WolfHudsonIsBad and @PierceParisXXX challenged me… here ya go #RunningButtholeChallenge pic.twitter.com/rw45E1rgny

— Colby Jansen ?? (@COLBYJANSENXXX) June 14, 2019
This guy's is without a doubt the best though:
"sit on my face" pic.twitter.com/RKjO9eDDKe

— boop (@boopyape) June 11, 2019