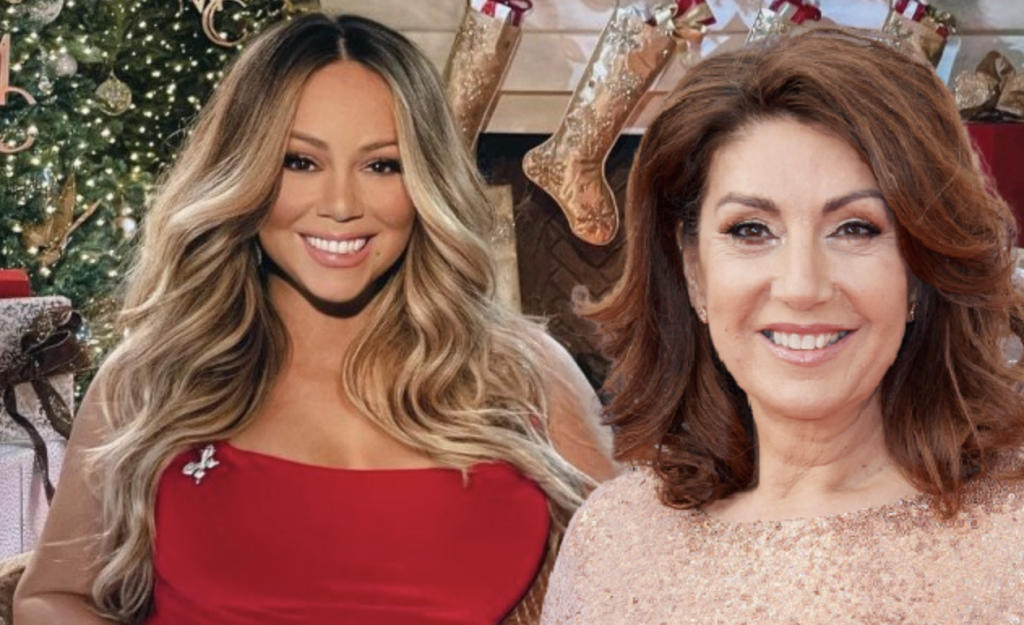 In some kinda fab – and outrageously camp – news, this week Twitter witnessed international pop diva Mariah Carey and living legend Jane McDonald stan each other.
MdDonald is known in Britain as a cruise-ship singer; Cruising with Jane McDonald is our personal favourite of her ventures.
The unlikely alliance came after a clip from Gogglebox was posted to the platform, which sees sofa-sitters watching the singer on Mariah Carey: The Magic Continues.
While most were getting into the festive spirit, Pete Sandiford remarked, "You know what it reminds me of this? An American-style Jane McDonald."
"She is!" responded his sister Sophie. "She's America's Jane."
Surprising pretty much everyone, Carey responded, "I'm America's Jane!!!?!?? Thank you gorgeous!!!"
Living for the fact that Mariah has no idea who Jennifer Lopez is but is fully familiar with Jane. Not only that, but loves her like we do. Always one with the bants: Jane joined the chat.
Wow!!!! Well I must be the UK's Mariah! ??Merry Christmas Mariah ??

— Jane McDonald (@TheJaneMcDonald) December 11, 2021
And Mariah responded with an equally festive: Merry Christmas Jane!
I would be very interested – probably regrettably so – to hear a surprise Christmas single from this duo.