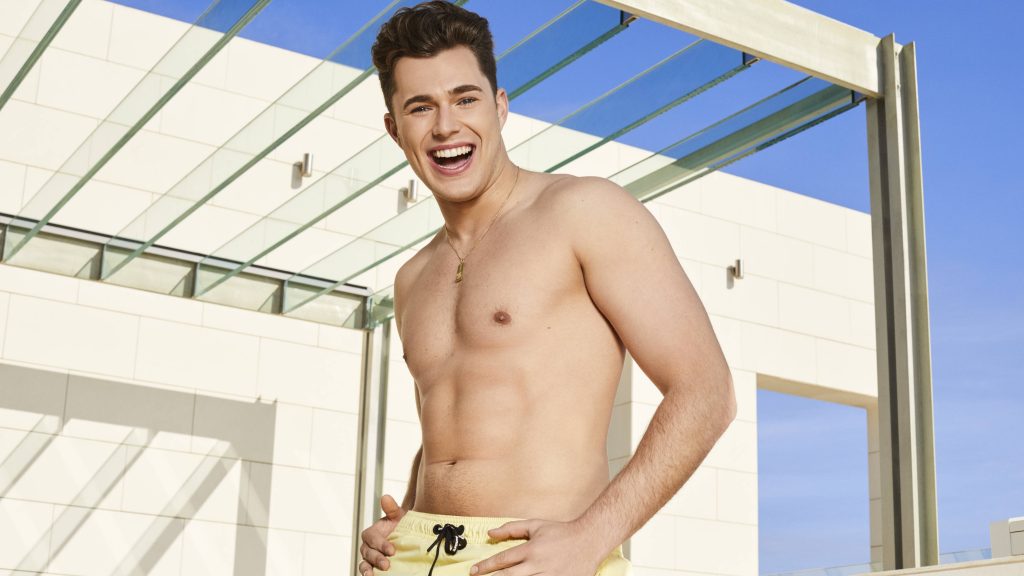 One of the stand-out cast members of this year's Love Island's cast is Curtis Pritchard. And not just because he's AJ Pritchard's brother.
Pritchard is without a doubt the cheesiest hunk on this year's show, (those facial expressions are like an overflowing fondue fountain), and with Anton around, that's difficult to top. But what's not difficult to top is that big booty of his.
The dancer and choreographer showed off his gluttonous portions of cake during the cowboy "challenge" and while brushing his nashers in his white briefs.
Keep squatting, bro!