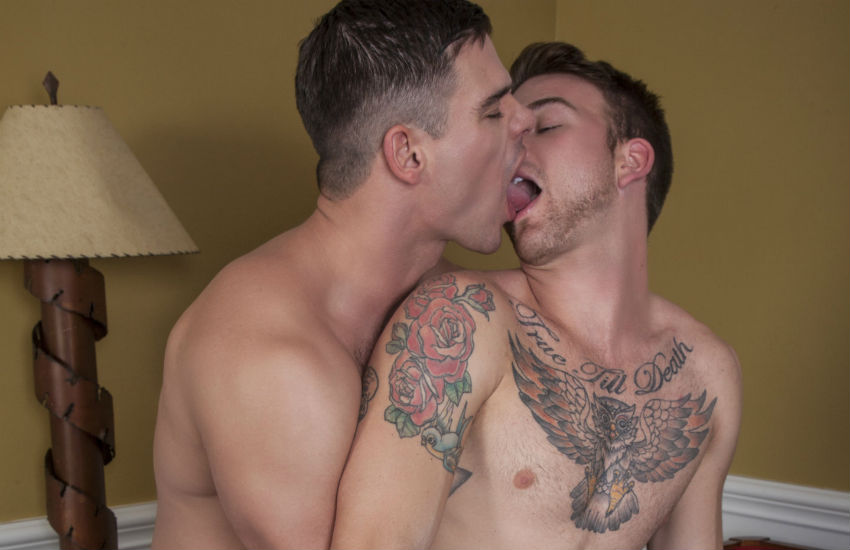 Last year, many NSFW artists, and even more softcore pervs grieved the death of social platform Tumblr, but is about to come back to life like the second cumming? LORD, we hope so.
Well, PornHub is reportedly "very interested" in acquiring it; an asset which Verizon is eager to sell since censoring hundreds of thousands of people has left them with a pretty feeble, and irrelevant platform. Queue the violin.
"Tumblr was a safe haven for those who wanted to explore and express their sexuality, adult entertainment aficionados included," Pornhub Vice President Corey Price told BuzzFeed News. "We've long been dismayed that such measures were taken to eradicate erotic communities on the platform, leaving many individuals without an asylum through which they could comfortably peruse adult content."
"There are obvious synergies between the two brands and value Pornhub could derive from Tumblr," Price continued. "We're extremely interested in acquiring the platform and are very much looking forward to one day restoring it to its former glory with NSFW content."
We think everyone is pretty much pushing for this to happen, and PornHub surely knows the financial potential, so perhaps Tumblr's current flaccid state will once again be erected.