Holy shit!
It doesn't take much for Liam Hemsworth to look hot, just a bit of hair product and, well, simply existing. But while Hemsworth is capable of making us drool at any given minute, this shoot from GQ Australia had us mopping up our desks with Kleenex.
Well, more just this one photo is specific: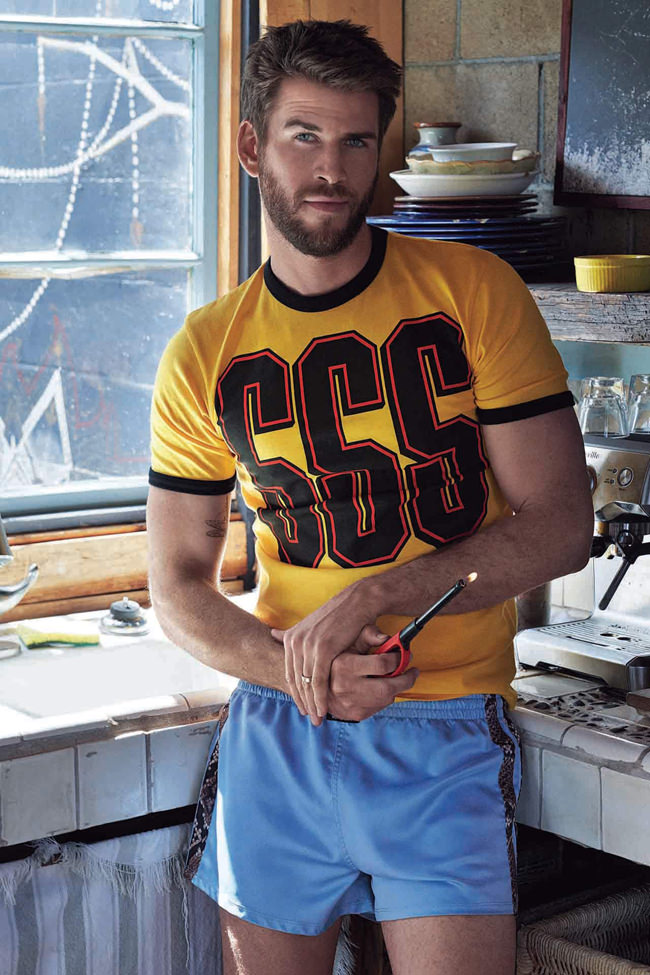 In fact, we're pretty sure the styling assistant plays for our team. And almost definitely deserves a raise.
In chillout couture, Thor's brother packs his hammer into a pair of viagra-blue short shorts, while staring deeply into our souls. Here are some of the tamer snaps too.
Shot by Carter Smith