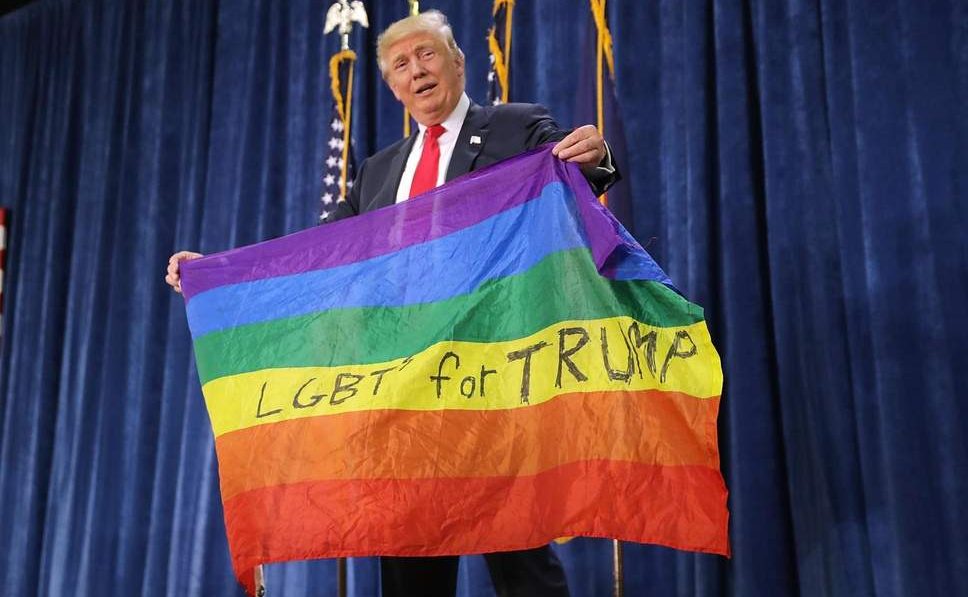 Nope! It's not April 1st yet.
President Donald Trump and his admin staff are setting out to decriminalise homosexuality on a global scale. The initiative began last night in Berlin, and is being led by US Ambassador to Germany Richard Grenell, the highest-profile openly gay person in the Trump administration.
The US is allegedly flying in LGBTQ activists to construct a plan of action. According to Gay Star News "the efforts will focus on countries in the Middle East, Africa and the Caribbean".
Apparently what spurred the decision was news of the public hanging of a man being charged with homosexuality in Iran; one of the US biggest political oppositions.
"This is not the first time the Iranian regime has put a gay man to death with the usual outrageous claims of prostitution, kidnapping, or even pedophilia. And it sadly won't be the last time," Grenell wrote.
[RELATED: Donald Trump Stops Research into HIV]
He continued, "Barbaric public executions are all too common in a country where consensual homosexual relationships are criminalized and punishable by flogging and death."
Naturally, the move comes with scepticism. GLAAD said:
"We'd believe that the Trump administration will work to protect LGBTQ people around the world if they had not attacked LGBTQ people in the U.S. over 90 times since taking office."
How can the Trump administration claim to help LGBTQ people abroad while they attack them on home soil? Just a few of the things Trump has done to undermine the LGBTQ community include, the now-infamous bathroom debate, stopping research into extremely important HIV trials due to support of the religious right, and taking away the rights of Trans army members.