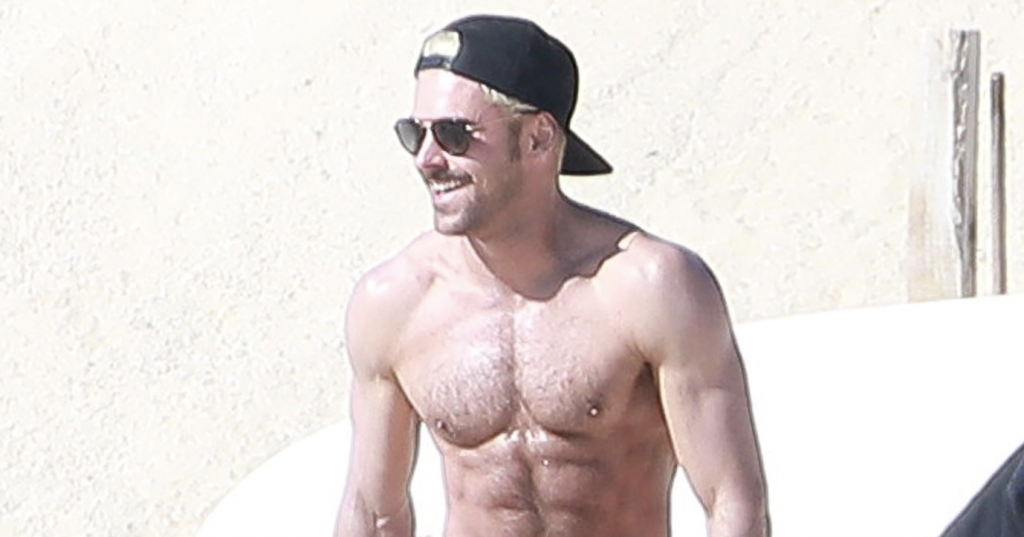 A couple days ago, fans were shocked to see that Zac Efron had gone blonde.
The Baywatch star covered most of his hair with a hat, and he's clearly still not quite ready to show it all off. But one thing he is happy to flaunt though, is that furry and fit torso. Which he built three years ago filming Baywatch, as if it's been that long.
And it was just ALL working for him. The hat, the aviators, the tash, the abs, and yes – the hair. Bit like when Colin Farrel went blonde in the early 00s.
We're not sure what he was filming in Mexico, but he was joined by some lucky pals.
See the full photo set here.