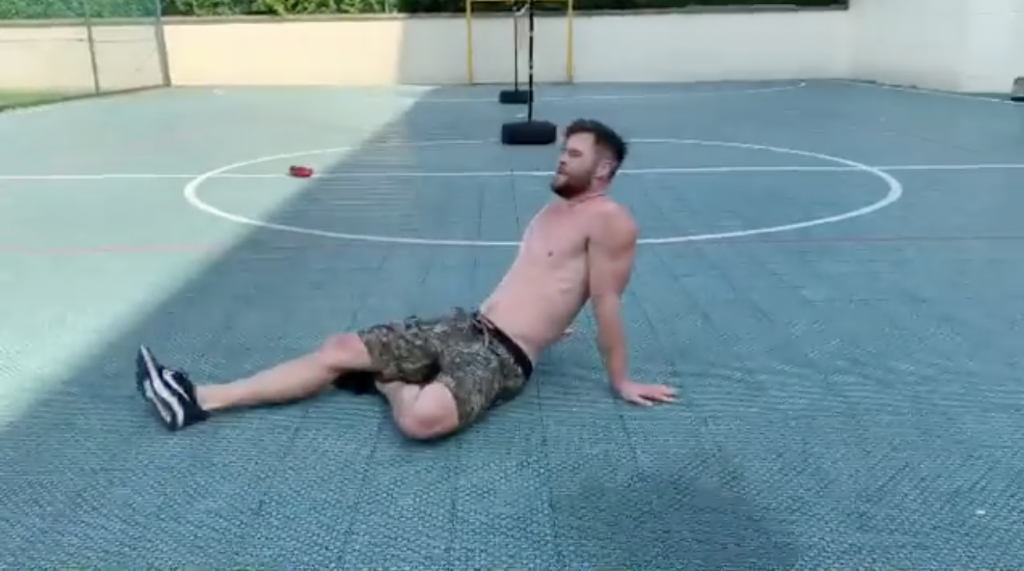 Whether you're looking to get fit this 2019, or just continue to be a lazy shit while drooling over other people getting fit in 2019 – then either way, perhaps you should check out Chris Hemsworth's Instagram.
The Aussie actor was put through his paces in his latest workout video, that not only has fans thirsty, it's also got us aching. Combining bear crawls with twists, jumps, lunges, and mountain climbers, we're not surprised that even Thor was struggling by the end of it.
We're definitely ready to step-up our training game this year, but we think we'll leave the gruelling HIIT 'til our summer shred. Until then, we'll keep a close eye on Hemsworth's… technique.