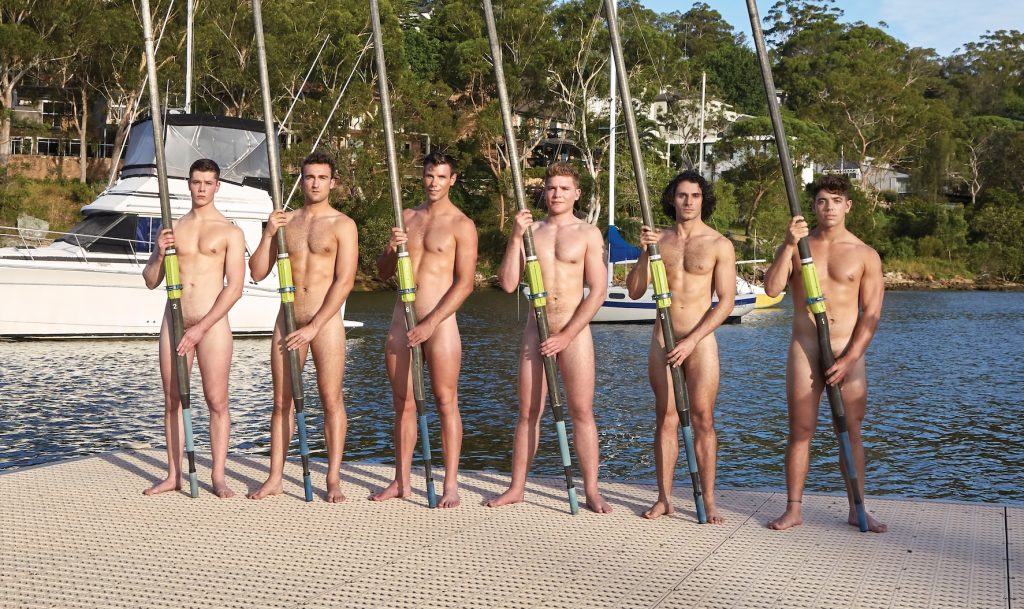 As the Warwick Rowers head into the tenth year of their internationally successful calendar, (naked, mind you), we caught up with Angus Malcolm, the photographer and key player behind the project for an exclusive chat.
"I guess my experience of school was always the last one to be picked," Malcolm tells us a story that's all too familiar for many of us.
"It was just a weekly ritual humiliation of all the boys who didn't quite fit into the masculine ideal. So that was probably somewhere in the back of my mind when I went to Warwick rowers. I just had this experience of sportsmen who just weren't very nice".
But thankfully, his experience with these sportsmen was much more pleasant:
"What struck me about the boys of Warwick, was that compared to the boys that I went to university with, they weren't homophobic at all. It didn't bother them that what they were gonna a be looked at naked by gay men, and when I asked if they were comfortable, they responded: 'why would we not be?'
"If I'd have asked that question of guys in your place 20 years ago, they would've found it outrageous. And that was the start of the campaign, and actually having more diversity in sport is going to make it a more competitive an interesting place."
The timing for calendar fell into place when Malcolm approached one of the rowers he knew about a naked calendar for fun, just as the club had been discussing ways to raise funding for themselves.
And so in 2009, he shot the first one, and after helping with marketing the project, Malcolm got gradually more involved.
Nudity On-Set
When we asked if the nakedness was ever awkward, he replied: "NEVER!
"The atmosphere is always fun, respectful. What they realise is that they're not just spending time with me, but each other, and what they discover is that they've never spent this much time around each other naked.
"Apart from in the showers, where there's rules in place around those interactions, and then they're taken into a different space altogether where we create something artistic.
"They're naked for the whole day and they're looking at each other's bodies, talking about each other's bodies. They find it liberating. We're not just about breaking down barriers between straight men and gay men, but between straight men".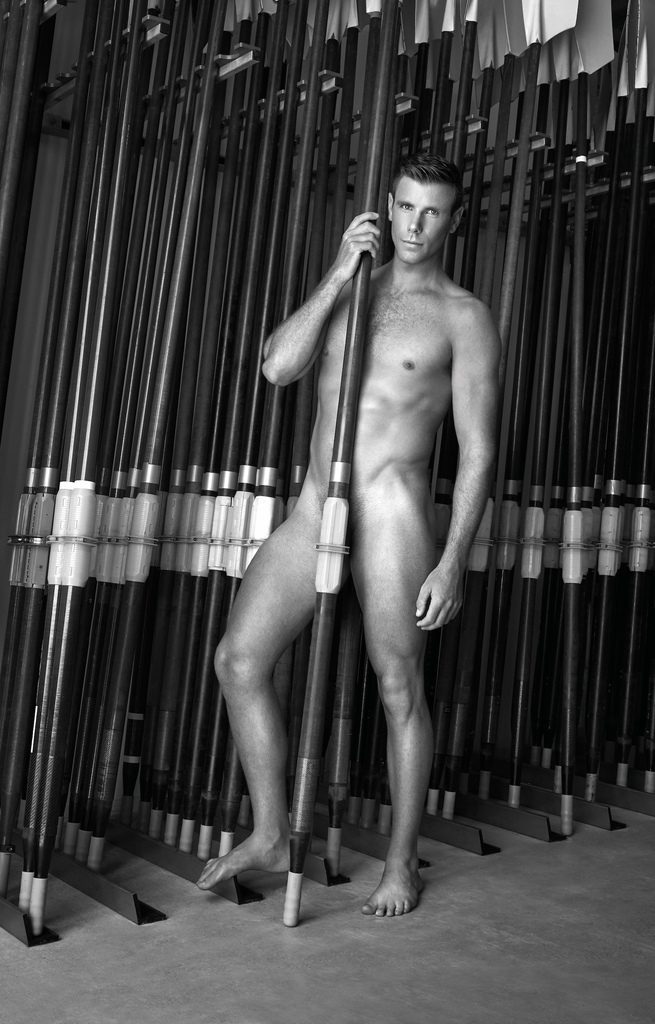 "We'd go gay for Robbie [Manson]", Warwick Rowers
Since the calendar has done so well internationally, Malcolm tells us that he gets a number of people in the world of sport reaching out with positive praise, one of the guys was Robbie Manson [above], who's an Olympic rower for New Zealand. He wrote them commending their work and let them know they're recognised by those at the top of the profession.
He also offered his help, and so this year they asked him to be their guest star. Which he accepted.
"The boys were so honoured and humbled by that, when we met him, they said, "he's a hero, we'd go gay for Robbie," (he laughs when I tell him that'll be the feature title).
And Malcolm appreciates that "there was no question of these straight guys having an LGBT hero".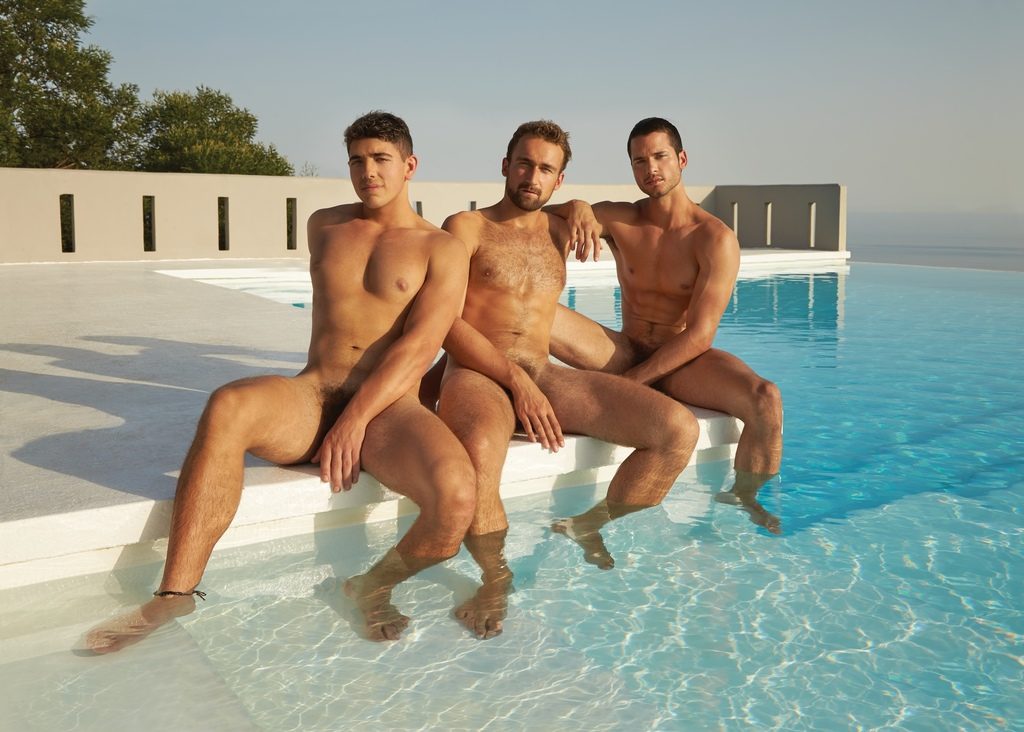 Being an Ally
"Don't assume anything about anyone's sexuality. Don't necessarily assume some is straight 'cause they have a girlfriend for example. Be supportive, in terms of allowing people to be who they are. Make people feel you're OK with whoever they are.
"Also when you see homophobia, don't ignore it, and don't assume nobody in the room is being hurt. You have to jump in and say that's not ok".
Malcolm continues to work with the charity Sports Allies – which was born out of the calendar project. Conversing with politians and sporting "bobby's" to challenge and improve homophobia in sport.
"We have to make sure that the culture of team sport is not based on the fact that everyone's the same, we can all come together and play as a team. Because ultimately if people are having to hide parts of themselves, the whole team will suffer".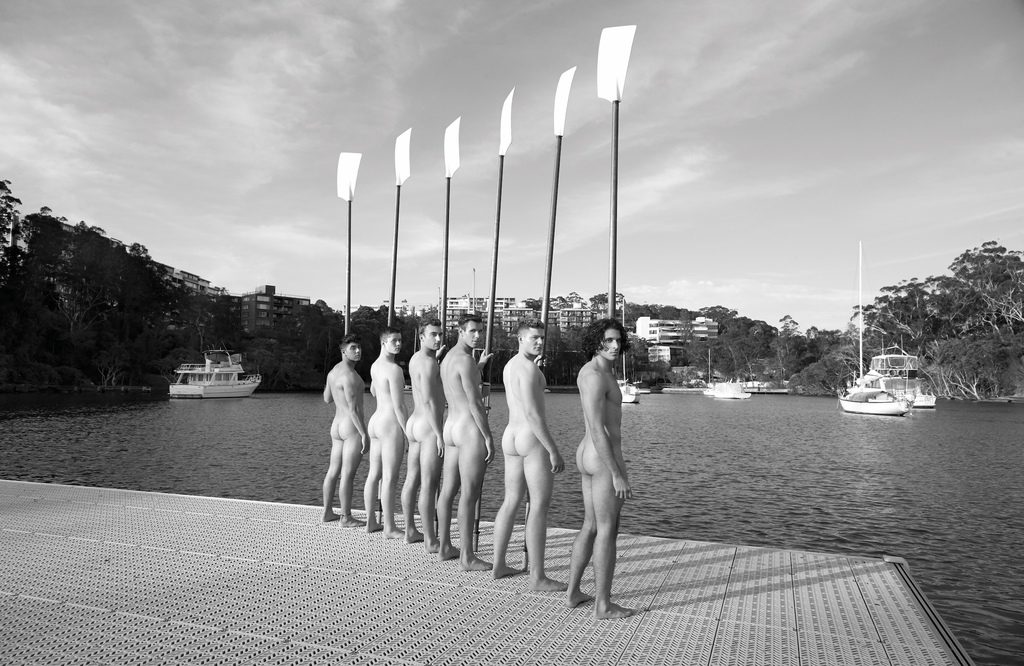 What's coming up?
Well they have a film competition in partnership with the London film school, to encourage people to create viral videos of their perception of inclusion in sport.
2019 sees their first guest star, and Malcolm is keen to spread the project's wings further. He also wants to "diversify".
"We want to make sure that our calendar develops and is more reflective of society as a whole."
And in the future we're promised some super sexy mixed-raced twins: "I cannot tell you hot these twins are". We look forward to an update!
Shop the latest calendar here
This interview has been condensced for article length.