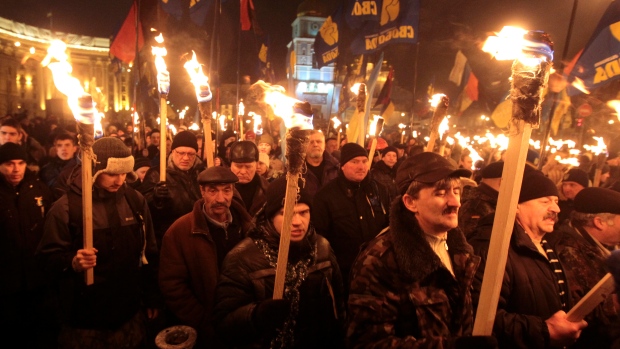 [Image: Google]
You may have thought torch-wielding villagers were something of an urban legend, or from the Middle Ages, but as it turns out, it also happens in 2018 too. Villagers of Armenia's Syunik region, in a southern village called Shurnukh, formed a lynch mob to hunt down and brutally beat LGBTQ+ residents.
Over 30 people of the town – including its own mayor, and children – chased locals out of the town, and viciously attacked any who rebuffed. While police took over an hour to respond to the incident.
Elvira Meliksetian, and LGBT activist, who was amongst the victims, claims that two men turned up to the house where they were staying shouting homophobic abuse. Before returning later that night in a gang, and attacking the victims when they tried to leave.
"In the beginning, they were just shouting that homosexuals can't live in this village, but it became violently very fast. We started running for our lives," the homeowner reportedly said.
He goes on to claim that the mob "threw rocks", and while everybody was hurt, "two of [his] friends are seriously injured and had to go to the hospital immediately."
But he says that he remains "hopeful" the attackers will be punished as they recognised them and were able to film portions of the attack.
?️‍??? 9 LGBTI People got attacked by 30 villagers in a small Armenian village. 2 of them are seriously injured. This is something that should not be happening in the 21st century. Fortunately, this people can still tell what happened. Let's commemorate all those who can't! pic.twitter.com/AeKhAAxEga

— Rémy Bonny (@RemyBonny) August 4, 2018
Well, I hate to say it, but… Kim Kardashian, if you really want to prove your not homophobic, get back to your homelands and start pinning up rainbow flags.