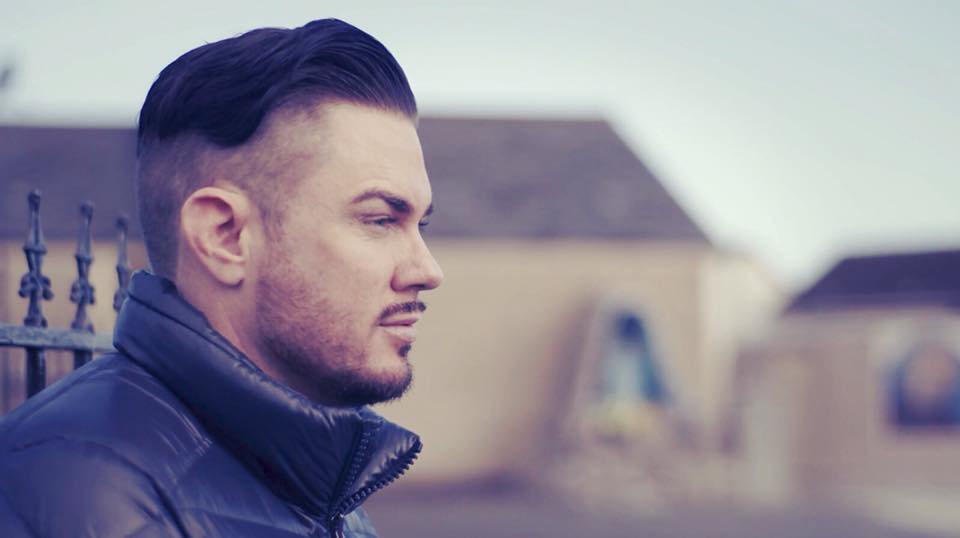 Johnny is an Irish traveller, that as a closeted gay man in a community which often marries between 16 and 18, lived in fear of living his truth or disguise it with a heterosexual marriage, and live in misery.
In a self-titled short doc, Johnny shares his inspiring coming out story that dismisses many of the negativity associated with the travelling community. He spoke to C&C about growing up, mental health, and perceptions of the community.
"I started to panic," Johnny relives being 15. "Between coming out as gay, or getting married, both scenarios seemed really traumatic." With five straight brothers, one a year younger that married at 16, you can imagine the growing pressure. So Johnny took a step back from the travelling community and tried to educate himself on being gay, and living his truth outside of the community.
Traveller Pride – Johnny's Story

To coincide with Dublin Pride 2018 we are launching our video Traveller Pride – Johnny's Story. This 7 minute documentary celebrates LGBTQI Traveller identity. A big thank you to Johnny Maughan for making this possible.

Gepostet von Pavee Point am Montag, 18. Juni 2018
At 20, Johnny finally came out to his mum, and was fortunate enough to have had a beautiful response from his father; something that many queer travellers don't experience. Something Johnny is familiar with having worked as Men's Health Co-Ordinator for a traveller's organisation.
In fact, he outlines that the suicide rate amongst travellers is 7 times higher than that of English communities, "One of the factors is that they're struggling with their sexuality," he informs us.
"Because travellers get married at 16-18, by the time they really come to terms with [their sexuality], in their early twenties, they've got kids and everything. So they turn to depression, substance abuse and a lot of them can't cope. I know that first hand because so many travellers have come to me to discuss their sexuality."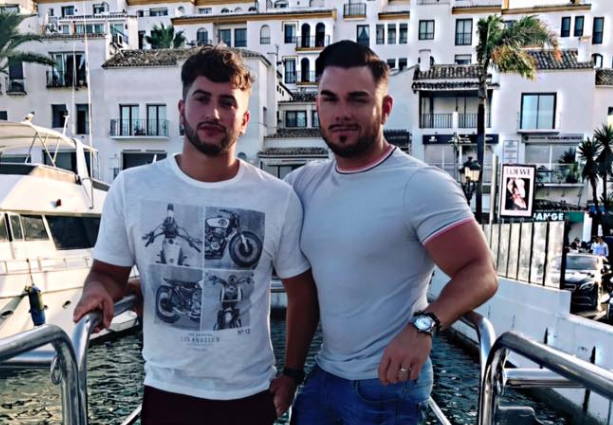 Johnny recounts one time in particular, "It was October time and this guy was getting married in February the following year, so he didn't have much time. He told me he was gay and just broke down crying, he couldn't deal with it. Then two/three days later I just happened to give him a ring, to see how he was, and he told me that he was literally about to hang himself.
"I said 'before you do, just tell your parents, cause you never know how they'll react'. And he said, 'I just cant get the words out of my mouth,' so I suggested instead of writing a suicide note, write a coming out letter, as if he couldn't speak the words perhaps he'd be able to write them down – and he did.
[RELATED: This Beautiful Black Couple's Love Story is Making the Internet Melt]
"And she reacted exactly how he expected, she wasn't happy at all, he told the whole family after his mam cancelled the wedding, and just like that he got outcast.
"But he always appreciates it; as though it wasn't the best outcome, he's still alive today."
In fact his mother's reaction – which was that she'd rather he were dead than gay – empowered him, to go out and live his life the way he wanted to; with no restraints.
But Johnny – who got engaged to his boyfriend of three years last year – is determined to prove that being part of the travelling community isn't as bad as it's often portrayed, and hopes to use his own inspiring story to encourage more travellers to come out.
"That was 12 years ago," he explains, "people are becoming more open to it now."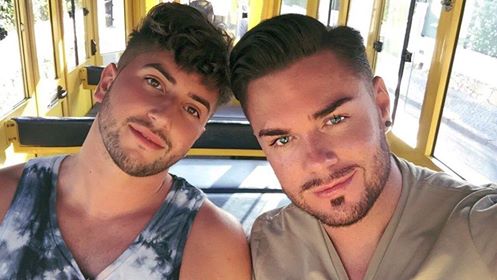 He believes education is key in moving forward, and encourages other out travelleres to do the same. When starting his job as Men's Health Co-Ordinator, he would have to visit the travelling communities, and conversing mostly with men, never knew how he'd be perceived.
"I went in optimistic. I don't believe they're homophobic and I believe they can be educated. I would start by referring to my boyfriend, as my 'partner', before then saying 'his' name is…", which opened the door to discussion – and in-turn, education.
[RELATED: Heartbreaking Story of Homophobic Attack Proves why we still need Pride]
Johnny believes he would've grown into a different man had he not been a traveller, mostly due to the confinements and attitudes of society toward them.
"Although I felt we were all the same, I could feel people putting me into boxes," referring specifically to his younger years, "at school, a lot of the travelling kids weren't really interested, but I was, and I said to the teacher, 'I wanna learn,' and she spoke with me, and in other words said 'what's the point, you're only gonna get married and lay tarmac,'… that has an impact on a kid's life."
But Johnny wants young travellers – both gay and straight – to know that they're more than categorized stereotype. "There can be negative connotations to the travelling community, but any community has that. I want others to know there's options and hope."
Johnny, is been shown at the Galway Film Festival, Sunday 15th July. Get tickets here.