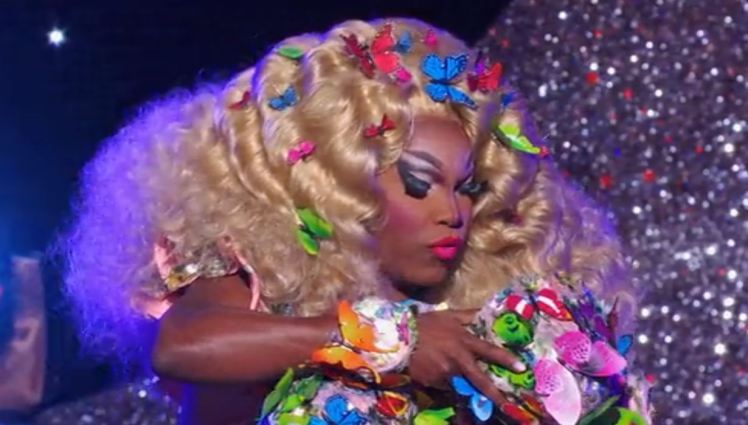 Since this week's Drag Race season 10 finale, Eureka has spoken out to say that she felt like she "needed to have tricks" for her performance. Along with Asia O'Hara's now infamous fail, which saw suffocated butterflies whimpering on the floor (instead of fluttering away like doves at a wedding), and fans are expressing their ennui for drag queens who use props to excel their lip-syncs.
It's easy to see where their frustration arises, when as a lip-sync, that actual portion of the performance can be overshadowed by rose petals tumbling out of wigs and butterflies not fluttering away into the distance. But, when done properly, like Sasha Velour giving you next level emotions for Whitney's 'So Emotional', they work.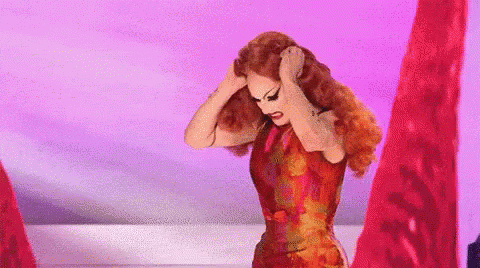 I think the point at which fans begin to eye-roll, is when it feels like a prop has been thrown in, to give them the edge over their competition rather than heightening what they are already doing.
The queens are here to make us gag; whether they do that by death-dropping, an outfit reveal, nailing the lyrics, or setting off confetti canons, is down to them, but it has to work within their performance. And it has to be said that smoke and mirrors just work with some queens more than others; Ben De La Creme, Shangela, Alyssa Edwards. Not so much Eureka or Asia O'Hara; who – when they want to be – are lip-sync assassins.
[RELATED: RuPaul Makes a Mockery of Drag Race with All Stars 3 Final Twist]
Though some would argue that doing the splits is fairer game than wearing a fat suit, because it's a natural or taught talent, not store-bought talent. But seeing as both queens have equal access to stores, I personally don't see it as an issue. It just becomes an issue of who does it better and/or more creative and effectively.
Not to mention that this was the final. If every queen was murdering insects on the main stage each week, it most certainly could get a little tiresome.
But as we've seen, opting for a prop or gimmick doesn't always work! Queens need to use their better judgement to take what they do best, and push it to 100 – however that is – in a way that is thought-out, practiced and GAG-WORTHY.