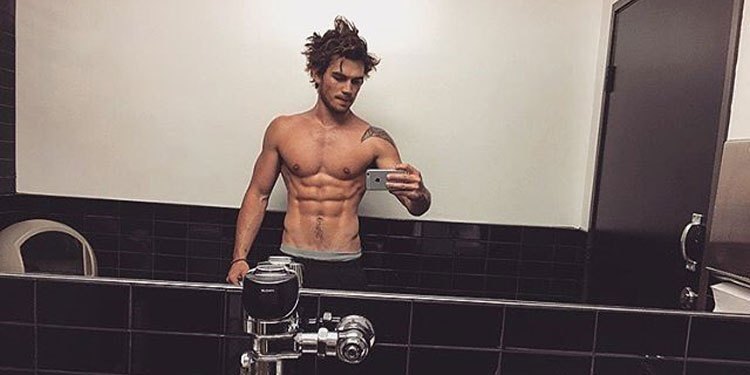 KJ Apa could be clipping his toenails and we'd probably still find it sexy. Case in point: the Riverdale star in this 4-second clip.
Initially he's just standing there with his shirt off and a slightly visible bulge, (OK that's pretty hot just on it's own). But it's how being asked one question, and his response reaches the same heights of a gay porno.
WHY IS THIS SO HOT?! pic.twitter.com/1ezLCTcpS5

— Cocktails & Cocktalk (@cocktalk_blog) June 30, 2018
The video comes just a week or so after admitting he "loves" the idea of playing gay. (And we thought he just meant on TV).  And there was that time he was snapped in bed with another guy and sent his fans into meltdown. Could some real man-on-man action be on the cards?
KJ's asked by a voice off-screen: "You just wanna see what it looks like?"
"Yeah," he responds with the same inflection as straight that's shy about confessing his desire for dick. Oh, ain't nothing to be shy about around us, boo.
It may, in fact, be more homoerotic than that lycra-clad wrestling scene.
We're waiting for the camera man to hand him a wad of cash and then see what happens…