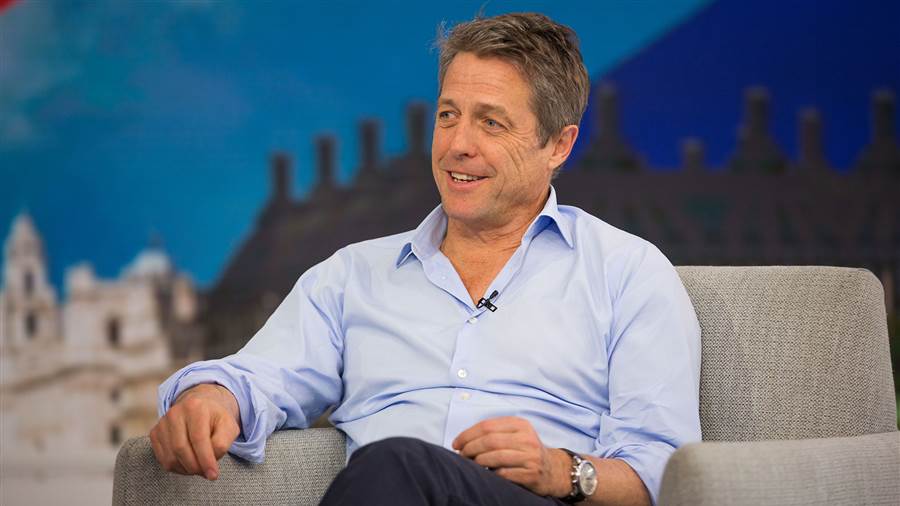 Hugh Grant recently found himself tied up in a sex scandal with a younger guy. Not IRL, obviously, just in his latest role as Jeremy Thorpe in his new drama A Very English Scandal.
He sat down with Stephen Colbert to discuss the scene that see's him in just a towel brandishing a jar of vaseline. One that was infamous in British press at the time. And how he had to re-watch the scene with his ex-military pops!
[RELATED: Adam DeVine watches Nude Scene with Dad, Compare Peen Sizes]
"I haven't watched it with my small children," said Grant. "They prefer Paddington. I did have to watch it with my 89-year-old ex-military father. I go around on Sunday nights and he said to me, 'Now, now, you're in this buggers film. And I said, 'Yes, that's right.'
"He said, 'Well, let's watch it.' And I said, 'No Dad, you're not going to like this.' And he said, 'No no no, I'm a very supportive father I want to watch it, I've got a television set upstairs, if you show me how to work it, we'll watch it together.'"
Awwwkward!