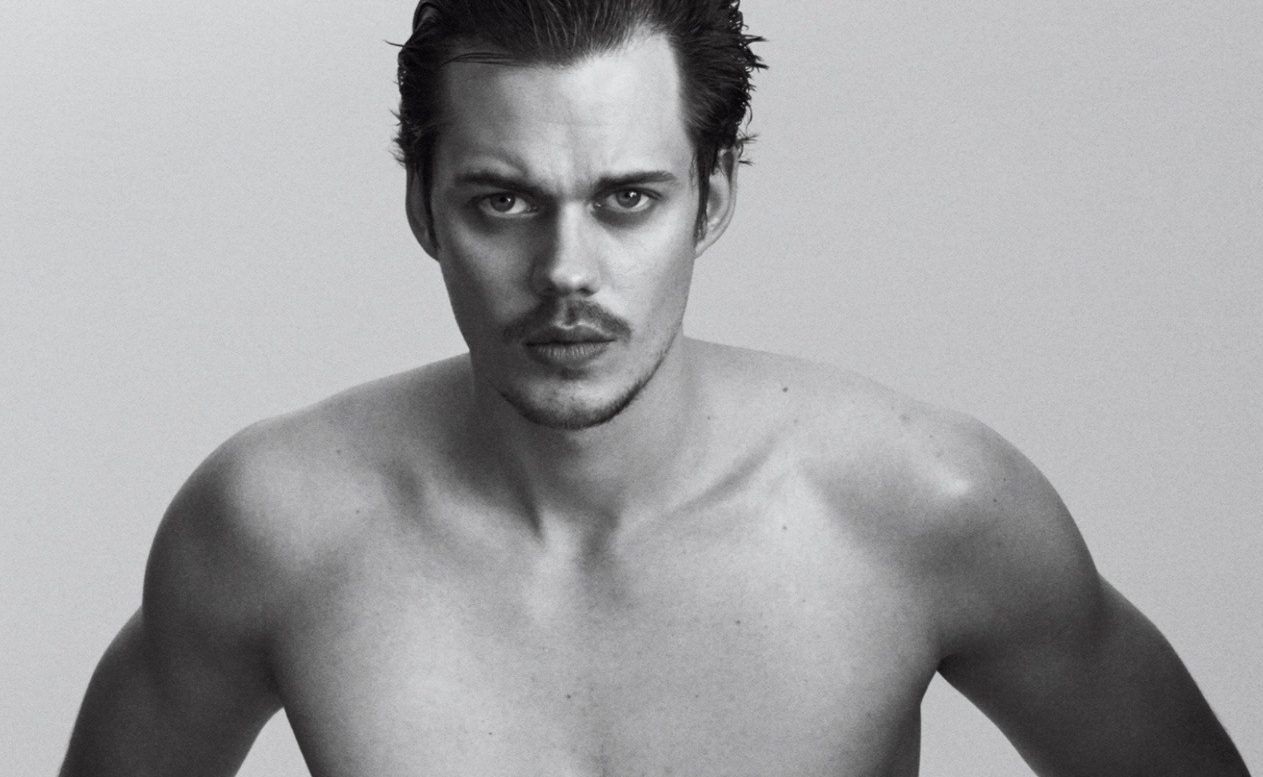 He may come from an entire family of talented fitties (like seriously, check out the Skarsgard clan's NSFW onscreen moments, if you don't believe us), but that doesn't mean that youngest member Bill Skarsgard is 'bout to get overshadowed.
Following in the footsteps of Alex's flourishing career, Bill was the man behind the horrifying clown make-up of It (2018) and has just wrapped up Deadpool 2. So it's really no wonder why GQ Germany snapped him for this brooding shoot.
At first glance, we actually thought it was Johnny Depp… 30 years ago.