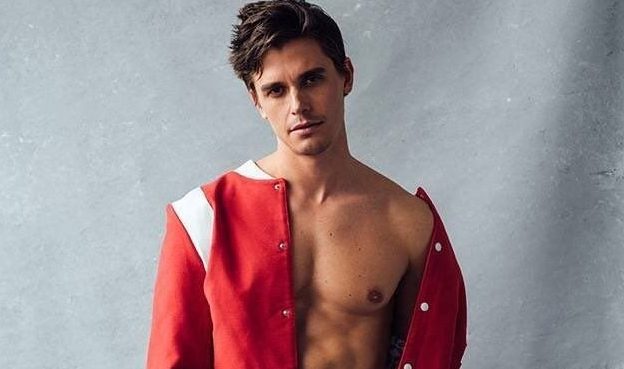 Last week, fans of Queer Eye were sent into a frenzy when foodie Antoni showed off his meat and two veg in a snug pair of undies, for a new sponsorship deal. And as gay men, we all know that validation for our naked bodies is like crack.
Porowski has wasted no time is getting his kit off for Gay Times latest cover; in overalls and giving himself a lick of paint, we wonder if the GT team recruited him to do up their offices.
Talking about the "explosion" of the Netflix makeover show:
"While there's a lot of good going on in the world, it's also a pretty scary time—politically, human rights, and LGBTQ rights more specifically," he said. "To have a show that really puts our humanity at the forefront and just showing kindness, showing five liberal gay guys helping out more conservative, often Republican-leaning heroes, I think it was just something that was really refreshing for everybody."
[RELATED: Queer Eye for the Cute Guy: Karamo Brown's Very Revealing Modelling Shots]
Speaking on his sexuality, Antoni said:
"I've always considered myself a little more fluid along the spectrum," he said. "So even being called bisexual… I remember in my early twenties I was like, 'But bisexual means I can only like girls and guys, what if I like something else?"
Umm, like animals? Aliens?
He goes on, " I've never really had a label for myself. Today I'm gay, I'm in a gay relationship, and that's where I am. That's good enough for me."