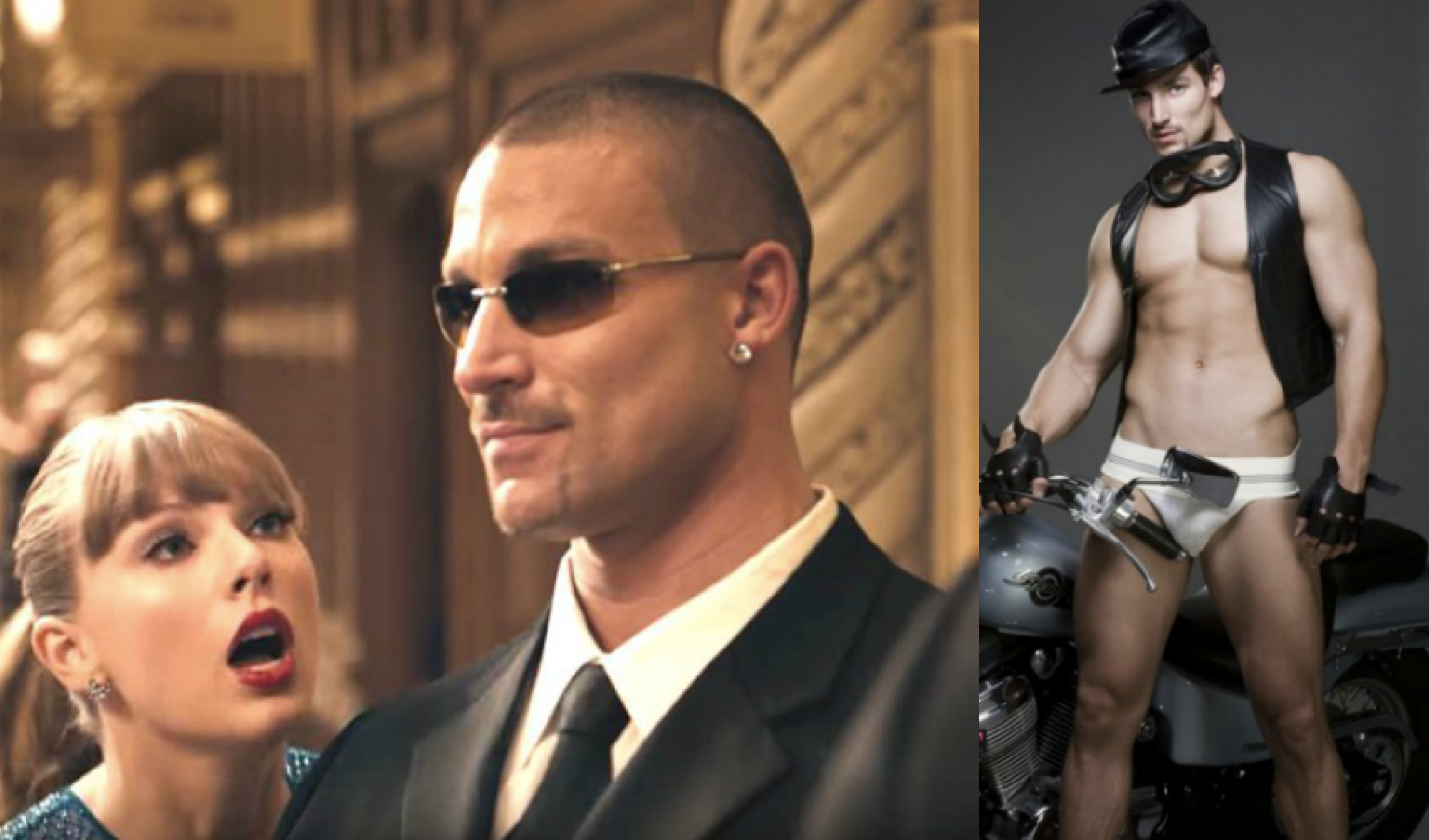 Taylor Swift may be from corn-on-the-cob county, but she knows how to make music video like bad bitch. Although needless to say, we were painfully underwhelmed by her latest visuals for Delicate.
Good tune, bad video.
Well, that is, apart from the eye candy. That's one thing she's always got on lock; whether it's dating the drool-worthy Calvin Harris in her private life, or recruiting that tasty dish in the Black Space video. Her pussy got 5-star taste that's for sure.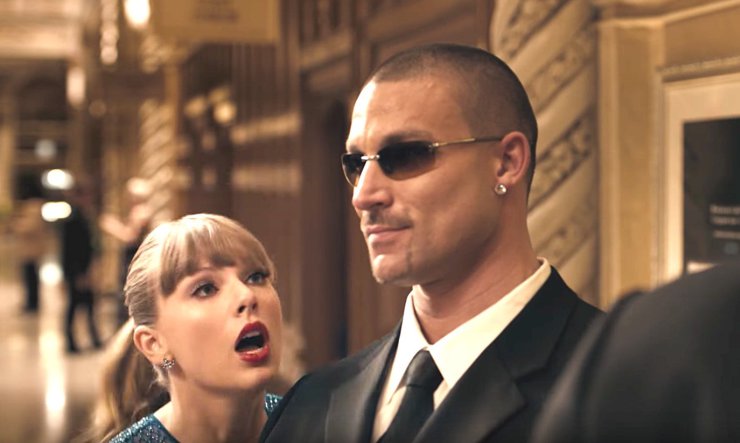 This time she's hired Kevin Falk (looks more like Kevin Federline if you ask us) as a security guard. Well, he's used to frisking people, we guess.
Although, apparently he was Nicki Minaj's real bodyguard in 2014, as someone highlighted in this NSFW tweet.
Well, you can check out some of his steamy moments here, or head over to Randy Blue for his full portfolio.